Posted on
Tue, Sep 27, 2011 : 5:59 a.m.
Ann Arbor to benefit as Michigan moves to purchase and rehab Norfolk Southern rail line
By Ryan J. Stanton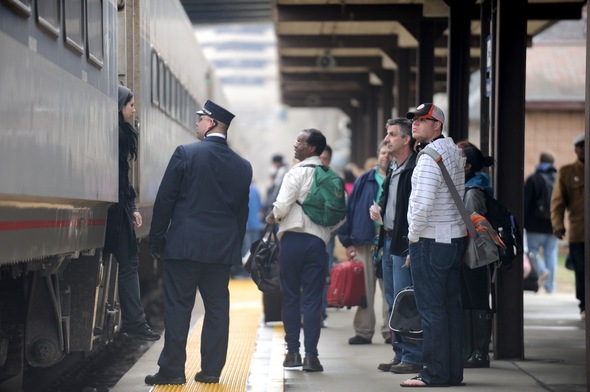 Angela J. Cesere | AnnArbor.com
The state of
Michigan
is making moves to purchase and rehabilitate the
Norfolk Southern Railway
line that passes through
Ann Arbor
— another positive sign for high-speed rail.
A Senate appropriations bill including nearly $400 million in rail-related spending is expected to move on the floor of the state House this week, and it's expected to pass.
"This legislation is the first step towards accepting the hundreds of millions of dollars our Congressional delegation has secured for Michigan's rail infrastructure," said state Rep. Jeff Irwin, D-Ann Arbor, calling it good news for the I-94 corridor and the entire state.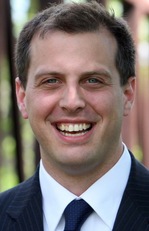 "I applaud the Senate's leadership on this issue and I'm thankful that our governor has been making supportive signals on rail," Irwin said. "Hopefully the bill will be on the House floor soon and we'll take action on this opportunity to secure a big investment in Michigan's economic development."
The state Senate's approval of the spending plan was seen as one of the last major hurdles to upgrading the tracks between Detroit and Chicago to 110 mph — from 60 mph. That came on Thursday when the Senate voted 30-6 in favor of Senate Bill 237.
Rail proponents expect the high-speed rail program in Michigan will go forward now, and say the state's control of the east-west track bodes well for plans to enhance passenger rail services.
"The supplemental appropriation is the Legislature giving us the authority to spend the federal money from the grants that were awarded back a few months ago and providing for the state and private match for it," Tim Hoeffner, administrator of the state's rail office, told AnnArbor.com on Monday.
The House Fiscal Agency on Monday released an analysis of SB 237, which takes advantage of two high-speed rail grants from the federal government.
The analysis shows a total of $358.9 million in federal funds coming to the state of Michigan, supported by $1.5 million in local matching dollars, as well as another $19 million from private sources and $18.8 million from state transportation funds.
Under a section titled "Rail Passenger Service," the analysis notes the bill increases spending authority to allow the use of federal funds toward the $187.5 million purchase and rehabilitation of 135.7 miles of track owned by Norfolk Southern between Kalamazoo and Dearborn.
Another $800,000 is related to development of a "corridor investment plan" in cooperation with Illinois and Indiana, $9.4 million is going to the West Detroit Connection Track and Bridge project, and $412,000 is related to construction of a new Amtrak station in Grand Rapids.
Under a separate section titled "High Speed Intercity Passenger Rail," the analysis notes the bill authorizes spending nearly $200 million more in federal grants, including another $196.5 million related to rehabilitation of the track between Kalamazoo and Dearborn, and $701,600 related to construction of a new train station on Fuller Road in Ann Arbor.
Ari Adler, a spokesman for House Speaker Jase Bolger, said he expects SB 237 to move on the House floor Wednesday or Thursday.
"There are some time-sensitive items affected by the bill, so I don't anticipate any problems with it getting done," he said.
Irwin said SB 237's passage is especially important for Ann Arbor, which has high hopes of seeing high-speed passenger rail service tied in with Fuller Road Station.
"Increased service would open up new business and employment opportunities in addition to increased access to Metro Airport and entertainment venues," Irwin said. "That, in turn, increases our property values and the general utility of living here."
Eli Cooper, Ann Arbor's transportation program coordinator, agreed the passage of SB 237 is "critically important" to Ann Arbor's interests in expanded rail service.
"This is just wonderful to see that the state Legislature is moving forward," he said on Monday. "I think this is clearly a positive step in the right direction."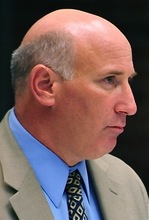 Ann Arbor's current Amtrak station already is the
busiest stop between Detroit and Chicago
and ridership figures are increasing.
In addition to high-speed rail, Ann Arbor officials are looking forward to the establishment of a commuter rail service linking Ann Arbor and Detroit — with Ypsilanti, Detroit Metro Airport and Dearborn stops along the way.
Hoeffner said the state still is in negotiations with Norfolk Southern on the purchase of the line, and he couldn't say when the state might close on the deal. He said the state is interested in buying, Norfolk Southern is interested in selling, Amtrak is interested in operating, and the federal government is interested in funding, so all the pieces are coming together.
Back in June, Norfolk Southern announced it was restricting the speed of trains running between Kalamazoo and Dearborn to 25 mph in some locations.
A spokesman for the freight company said at the time that if anyone wanted to run passenger trains at higher speeds, someone other than Norfolk Southern would have to pay for the increased maintenance costs.
The state entered into an interim agreement with Norfolk Southern in July for $4.2 million to eliminate speed restrictions for two sections of the track, including from Ypsilanti through Ann Arbor. As of about Sept. 15, all the needed track improvements were completed to get the trains back up to speeds of 60 mph, Hoeffner told AnnArbor.com on Monday.
Although the Federal Railroad Administration uses 110 mph to define high-speed rail, Hoeffner was hesitant to use the term "high-speed" to describe the kind of future improvements expected to be funded under the Senate appropriations bill.
"People hear 'high-speed rail' and they think of 200-mph trains, and that's really not what we're talking about," he said. "We're talking about accelerated rail, faster trains up to 110 mph, better and new trains, on-time performance, reliable service, and ultimately additional frequency."
Ryan J. Stanton covers government and politics for AnnArbor.com. Reach him at ryanstanton@annarbor.com or 734-623-2529. You also can follow him on Twitter or subscribe to AnnArbor.com's e-mail newsletters.