Posted on
Wed, Jan 25, 2012 : 3:22 p.m.
Gas tax increase part of package of bills aimed at raising new funding for Michigan roads
By Ryan J. Stanton
State Rep. Rick Olson said a bipartisan package of bills being introduced today is expected to raise "a little bit less" than $1.4 billion in new funding for Michigan roads.
"The quicker we move on it, the better," said Olson, a Republican from Washtenaw County's York Township and one of the lead sponsors of the package.
AnnArbor.com is awaiting details of the 13 bills but Olson said they call for an increase in annual vehicle registration fees and replacing the state's 19-cents-per-gallon tax on gasoline and 15-cents-per-gallon tax on diesel fuel with a tax on the wholesale price of fuel.
Gov. Rick Snyder spoke of the need to raise $1.4 billion in additional road funding last fall and cited some examples for how to get there.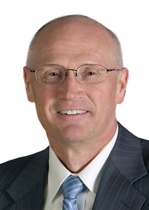 Some of Snyder's ideas have been tweaked under the new legislation, Olson said.
Instead of eliminating the gas tax and putting in a revenue-neutral sales tax at the wholesale level, a bill Olson is sponsoring is expected to bring in $541 million.
Olson said the 19-cent tax many motorists now pay at the pump will be switched to a 28.3-cent tax at the wholesale level, a 9.3-cent increase. The legislation proposes stabilizing that wholesale tax rate so it cannot rise or fall more than 1 percent per year.
"If gas prices continue to increase, we'll see some gradual increase at the pump, but it'll be modest year to year," Olson said.
By going with a revenue-positive wholesale tax proposal, sponsors of the bill package were able to come up with a less-regressive vehicle registration fee increase. Snyder previously threw out the idea of increasing the annual fees by $120 per person to raise $1 billion.
Olson said that's been ratcheted down to bring in about $500 million, costing the average vehicle owner roughly $60 a year. But the fee increase will be on a percentage-basis — about a 67 percent increase across the board for passenger vehicles — so it'll be a bigger increase for people with more expensive cars and less an increase for people with less expensive cars.
A bipartisan House workgroup on transportation funding led by Olson and state Rep. Roy Schmidt, D-Grand Rapids, released a report in September that found Michigan needs at least $1.4 billion in additional revenue to maintain its roads and bridges in good or fair condition.
The report found more than $1.4 billion in additional revenue is needed annually for years 2012 to 2015, rising to more than $2.6 billion per year by 2023.
The plan to raise $1.4 billion in new funding has support from Snyder, who will be counting on support from Democrats in the Legislature. But whether it has support from enough Republicans who are hesitant to approve tax or fee increases remains to be seen.
"It's not necessarily going to be easy, but I have a feeling there's more and more momentum building to get this done," Olson said.
Snyder, who has an accounting background, argues it makes financial sense to start paying more to fix roads now rather than wait and face an even bigger repair bill in the future.
House Democratic Leader
Richard Hammel
, D-Mt. Morris Township, and Democratic Floor Leader
Kate Segal
, D-Battle Creek, said today they're encouraged that Michigan's transportation needs are front and center on the legislative agenda.
"Improving our roads and infrastructure are key to growing Michigan's economy and creating good-paying jobs for our residents," Hammel said in a statement. "This bipartisan package of bills is a good place to start the discussion about what we need to do to maintain our infrastructure now and prepare for our state's future needs."
Democratic leaders say the bipartisan package of bills addresses a number of critical road and transit issues and includes nine members of the Democratic caucus as bill sponsors.
"House Democrats are going to be vigilant in ensuring that this package addresses the needs of our businesses and communities and the economic future of our state, but also making sure that our middle class and working families are shielded from bearing the entire cost of these proposals," Segal said in a statement. "We are anxious to begin discussions about rebuilding our state and our economy and getting our workers back on the job."
According to the Michigan Department of Transportation, Michigan has a total of 120,256 miles of paved roadway — including 9,716 miles of state trunkline, 89,755 miles of county roads, and 20,785 miles of city and village streets.
Olson said no one in the Legislature is disputing that $1.4 billion in additional funding is needed to properly maintain Michigan's transportation infrastructure. But whether they'll support a measure to increase taxes and fees in an election year is another matter.
Olson argues it's a necessity.
"If we don't spend that much more, we're gong to end up spending much more in the future," he said. "I don't like paying for my oil change, but I do and you do, too. And why do you do that? If you don't maintain your car, you'll pay a bunch more later.
"If we allow the roads to deteriorate more, it's going to cost us a whole lot more."
Ryan J. Stanton covers government and politics for AnnArbor.com. Reach him at ryanstanton@annarbor.com or 734-623-2529. You also can follow him on Twitter or subscribe to AnnArbor.com's email newsletters.