Posted on
Thu, Feb 16, 2012 : 10:12 a.m.
Federal child porn charges prompt county to dismiss case against ex-U-M resident physician Stephen Jenson
By Lee Higgins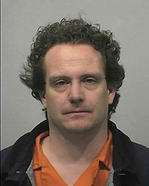 State child pornography charges against former University of Michigan resident physician Stephen Jenson were dismissed Thursday morning on a motion by Washtenaw County prosecutors in favor of federal prosecution.
Jenson, 36, of Pittsfield Township faced four counts of possessing child sexually abusive material after authorities said he left a thumb drive containing child porn in the Pediatric Emergency Department at U-M Hospital.
Those charges were dismissed because Jenson is appearing at 1 p.m. Thursday in federal court in Detroit on charges of receipt of child pornography and possession of child pornography.
In the state case, Jenson was looking at a possible sentence of probation, if convicted. Federal penalties for possessing child porn are stiffer. Each count Jenson is facing in the federal case is punishable upon conviction by a minimum of five years in prison.
Jenson worked at the hospital until late December.
Records show University of Michigan officials waited 6 months to report it to police after child porn was found in May on the drive that was left in a computer in a locked lounge residents use.
To date, investigators have recovered 97 images and four videos of suspected child porn on Jenson's electronic storage devices, federal court records show.
The investigation prompted an internal review, which resulted in U-M President Mary Sue Coleman calling the delay a serious failure. U-M said it would bring in an external expert to review its procedures.
Lee Higgins covers crime and courts for AnnArbor.com. He can be reached by phone at 9734) 623-2527 and email at leehiggins@annarbor.com.