Posted on
Mon, Jan 23, 2012 : 7:30 a.m.
Countywide expansion of public transit services hot topic for tonight's Ann Arbor City Council meeting
By Ryan J. Stanton
The debate over expanding public transit services in Washtenaw County is expected to take center stage tonight inside Ann Arbor's city hall.
The Ann Arbor City Council is being asked to give its initial blessing to the idea of creating a new countywide transit authority, and a mix of opinions abound.
A handful of council members remain skeptical about the plan, and Council Member Mike Anglin, D-5th Ward, is actively recruiting residents to come voice opposition tonight.
"Jane Lumm, Steve Kunselman and I do not support this transfer of city taxes to a countywide transit authority," he wrote in a recent email to residents.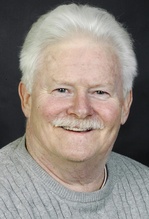 "But we are a minority on council," Anglin continued. "We need you, the citizens of Ann Arbor, to express your opinions to influence the mayor and others on council."
Supporters of the transit proposal are rallying their bases, too. Ann Arbor Transportation Authority officials have released a series of documents attempting to clear up misconceptions about the countywide expansion and what's being asked of council tonight.
Download those documents below:
The City Council is being asked to enter into a four-party agreement with the AATA, Washtenaw County and the city of Ypsilanti. The agreement lays the framework for creation of a new countywide transit authority, but it's only the first step in the process.
The council still could decide to opt out later, and residents will have a chance to vote on a funding proposal before any countywide transit authority becomes operational.
If Ann Arbor voters fail to approve funding for a new countywide authority — even if a majority of county voters favor it — then the city maintains the right to withdraw from the agreement without penalty, veto any attempt at termination of the current transit operation agreement with the AATA and refuse to transfer the city's transit millage to the new authority.
Without approval from Ann Arbor, there won't be any countywide transit authority, as all the routes run to Ann Arbor, Council Member Sabra Briere, D-1st Ward, explained over the weekend in an email to constituents. (Download Briere's briefing paper.)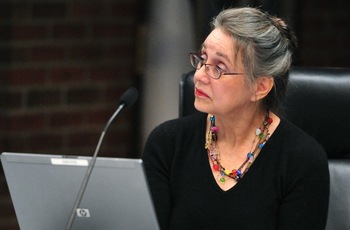 Ryan J. Stanton | AnnArbor.com
Tonight's meeting starts at 7 p.m. on the second floor of city hall, 301 E. Huron St. A public hearing on the four-party agreement will be held before the council votes.
Briere, who is expecting the agreement to be postponed again, said there are a number of possible amendments that could come up tonight.
"While the resolution — if amended as I anticipate it will be — only requires that the residents of Ann Arbor (and the residents of the transit district, as a whole) must vote to approve the funding source, a new transit authority cannot be established and begin operating unless the funding source is approved," she wrote to residents. "That won't result in any change for Ann Arbor unless a majority of Ann Arbor voters approve the funding source."
But others see the issue differently. In a Jan. 15 email to residents, Anglin criticized Mayor John Hieftje and said he thinks transit services in the core areas of Ann Arbor and Ypsilanti would be reduced by going to a countywide authority.
"At the last council meeting, Mayor Hieftje presented a proposal that could have a detrimental effect on the bus service in Ann Arbor," Anglin wrote in the email. "The proposal calls for Ann Arbor to sign an agreement to join in the creation of a county transit authority."
Anglin goes on to argue the four-party agreement would require that Ann Arbor turn over its 2-mill transit levy to the new countywide authority. "We are essentially giving up control of our taxes to fund a countywide transit system," he wrote.
The transfer of the AATA's assets to a new countywide authority wouldn't be automatic, though. Under terms of the four-party agreement, it would require voter approval before Dec. 31, 2014, of a new funding source adequate to fund ongoing operations.
AATA officials argue both Ann Arbor and Ypsilanti would maintain their current services under the new countywide system and see additional benefits from service improvements.
Ann Arbor would have seven of the 15 seats on the countywide transit authority board, as currently proposed. Some would like to see that bumped up to eight.
The AATA has set up an interim countywide board and a financial task force, which is expected to release its funding recommendations on Friday.
One funding option under consideration is a new countywide transit millage layered on top of the taxes Ann Arbor and Ypsilanti residents already pay.
It's expected one or more council members will push for postponing approval of the four-party agreement tonight so they can review the funding plan before taking action.
Ryan J. Stanton covers government and politics for AnnArbor.com. Reach him at ryanstanton@annarbor.com or 734-623-2529. You also can follow him on Twitter or subscribe to AnnArbor.com's email newsletters.