Posted on
Thu, Feb 2, 2012 : 5:59 a.m.
Ann Arbor man to serve between 5 and 15 years for sexually assaulting teenager
By Kyle Feldscher
An Ann Arbor man who sexually assaulted a 15-year-old girl in August will serve between five and 15 years in prison.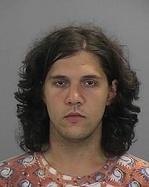 David Putman
, who was 28 when he was charged, was sentenced Wednesday by Washtenaw County Trial Court Judge
Archie Brown
on a count of third-degree criminal sexual conduct.
The teen, who AnnArbor.com is not naming because she is the victim of a sex crime, said in court Wednesday that she has been traumatized by the assault, suffering panic attacks and breaking into tears when she sees anything that reminds her of Putman.
"Anything can set me off," she told Brown. "Whether it's someone who looks like David or a song that reminds me of him."
The teen, during a statement, accused Putman of sexually taking advantage of four other girls after giving them drugs. She asked Brown to sentence Putman to the maximum penalty, which was 15 years in prison.
Putman has been jailed since he was arraigned in late August on a $50,000 cash bond. He has a previous conviction for assault and battery and malicious destruction of property, according to records.
Putman said he had never meant to hurt the victim and apologized to her and her family for the incident. He described himself as being diagnosed with bipolar disorder and just emerging from a year-long, self-imposed exile from society at the time he met the victim.
He said he had learned his lesson that it's inappropriate to pursue an adult relationship with underage girls and he recognized that he had moved too quickly.
"I have learned my lesson on approaching underage women and I am no longer a threat to society," Putman said.
Putman said he was aware his actions were illegal, but failed to make the correct decision in the moment.
Brown said that recognition of wrongdoing played a part in his sentence.
"You knew (the victim) was 15 and you knew that was improper," he said to Putman.
Kyle Feldscher covers cops and courts for AnnArbor.com. He can be reached at kylefeldscher@annarbor.com or you can follow him on Twitter.