Posted on
Thu, Feb 16, 2012 : 4:43 p.m.
Former U-M resident physician Stephen Jenson out on promise to appear on federal child porn charges
By Lee Higgins
A former resident physician at University of Michigan Hospital appeared Thursday in federal court in Detroit to face child pornography charges and was released on a promise to appear.
Stephen Jenson, 36, of Pittsfield Township, is charged with receipt of child pornography and possession of child pornography.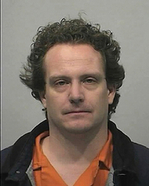 Investigators said Jenson left a thumb drive containing child porn in a locked lounge residents use in the Pediatric Emergency Department at U-M Hospital.
Jenson appeared Thursday afternoon in front of U.S. Magistrate Judge Steven Whalen, who released him on a number of conditions. Those conditions include not contacting minor children or victims in the case and using a computer only to search for employment.
Whalen restricted Jenson's travel to the Eastern District of Michigan, but gave him permission to make a trip to Utah to deal with his father's estate. Jenson's father passed away two weeks ago.
Jenson worked at the hospital until late December. Records show the child porn was found in May, but University of Michigan officials waited six months to report it to police.
On Thursday afternoon, the University of Michigan Board of Regents ordered an external investigation into the handling of the case. The decision by the regents comes less than a week after the university released its internal review of the case, and administrators said there would be no external review.
State child pornography charges against Jenson were dismissed Thursday morning by Washtenaw County prosecutors in favor of federal prosecution.
Jenson is scheduled to return to court March 8.
Lee Higgins covers crime and courts for AnnArbor.com. He can be reached by phone at (734) 623-2527 and email at leehiggins@annarbor.com.