Posted on
Fri, Mar 22, 2013 : 7:43 a.m.
Stephen Jenson to serve minimum sentence for possession of child porn
By Kyle Feldscher
Former University of Michigan Hospital resident Stephen Jenson will serve the minimum of three years in federal prison for one charge of possession of child pornography, his lawyer said Friday.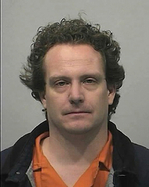 Jenson was sentenced Thursday afternoon by United States Court Judge Avern Cohn, Raymond Cassar said. The hearing made Jenson's attempt at a plea deal in September, when Cohn originally rejected his attempt to plead guilty to the single charge, officials said.
Cassar said Jenson was truly remorseful in court Thursday and Cohn decided it was better to treat Jenson in lieu of putting him behind bars for a longer period.
"We worked very hard to prove to the government that Stephen was not a threat and this was an isolated incident," Cassar said. "He was amenable to treatment in the community."
Cassar said Jenson self-surrendered and is expected to begin serving his sentence within 60 days. Cassar said Cohn requested Jenson serve his time at a facility near his home in Utah.
Jenson's arrest in December 2011 set off a firestorm of controversy inside the University of Michigan. It was revealed by AnnArbor.com weeks later that there had been a six-month delay in reporting the incident from the time hospital employees discovered the images of child pornography on Jenson's computer to the time the discovery was reported to police.
A hospital employee discovered images of child pornography on a thumbdrive left in a hospital computer in May 2011. By the end of June 2011, eight people knew the images on the thumb drive belonged to Jenson. However, hospital attorneys decided not to turn the incident over to the University of Michigan Police.
It wasn't until November 2011 that someone notified police investigators. Jenson was charged and then fired from the hospital. State charges of possession of child sexually abusive material were dropped in favor of the federal charges, which alleged he had almost 100 images of child pornography in his possession, along with four videos.
After the reporting gap was discovered, several investigations were launched. A university internal review resulted in a report released in February 2012. The university's Board of Regents also ordered an external review, and the U.S. Department of Education did its own review into the reporting gap.
At the hearing in September, Jenson admitted to having the images in his possession.
"On my computer, I had images of children of an illegal nature," Jenson told Cohen, confirming later that they were pornographic.
Originally, the plea deal being considered by Jenson and his attorney and U.S. District Attorney Matthew Roth called for Jenson to serve between six and seven-and-a-quarter years in prison. In court documents, Roth argued for a sentence of four years.
According to court documents, Roth said the children in the photographs were originally victimized when the photos were taken. He said Jenson viewing those pictures only made them victims once again.
"The children depicted in Defendant's collection were victims of sexual exploitation at the hands of their abusers," Roth stated. "Now, these children are victims once more at the hands of Defendant."
However, Cassar successfully argued the sentence down one more year.
According to documents Cassar filed, evaluators deemed Jenson a low-risk to reoffend and said he presents no predatory harm to children. Cassar said Jenson's role as a doctor gave the unfair impression he was working in medicine to gain access to children.
Cassar said Friday that part of the reason Jenson was able to receive the minimum sentence is that there is no evidence he ever physically laid his hands on children.
"Through the psych evaluation we did on Mr. Jenson, it was shown there was no hands-on contact and he did not pose any threat," Cassar said. "He was easily treatable in the community, according to his therapist."
"The most important thing is this was not a long series of events. This is not a vast collection. Ninety-seven images, that's not a huge amount when mixed in with adult ponography and that's something that's often overlooked."
Cassar said Jenson had a mind that was wired to understand cancer and that was the disease he wanted to fight. Now that he will be heading to prison, that career is all but lost, he said.
"A tremendously bright future has been lost," Cassar said. "He had a lot of potential to do a lot of good. He wanted to study cancer and cancer treatments, and because of the way this thing went down, that might be lost."
Kyle Feldscher covers cops and courts for AnnArbor.com. He can be reached at kylefeldscher@annarbor.com or you can follow him on Twitter.