Posted on
Thu, May 2, 2013 : 5:59 a.m.
Records detail how U-M attorney shut down child porn investigation
By Kyle Feldscher
Newly released documents detail how a University of Michigan Health System lawyer shut down an investigation into the discovery of child pornography on a hospital computer nearly two years ago, keeping it out of the public eye for months and allowing the resident responsible to avoid immediate prosecution.
The records, obtained by AnnArbor.com from the Washtenaw County Prosecutor's Office through a Freedom of Information Act request, show a lack of oversight and documentation by hospital officials, which allowed the attorney to decide on her own that the case would not be reported to police.
Six months later, the case finally came to light when a doctor concerned that the investigation had been dropped brought it to the attention of the U-M Health System's Risk Management Department, which eventually led to more investigation and officials turning the case over to police. The police investigation ultimately led to a three-year prison sentence for Stephen Jenson, who admitted to possessing the child pornography.
U-M spokesman
Rick Fitzgerald
said the six-month delay in reporting the discovery of the child pornography to police was primarily the fault of a relatively new attorney working in the hospital's Office of General Counsel.
"I'm not sure that it was the process (that was flawed) as much as it was primarily one attorney sort of overstepping the bounds of what was expected of that office," he said.
"If you're looking at the aspect of how this was handled in the hospital legal office, it was mishandled largely by one employee. I don't think it's fair to say there was something wrong with the legal office."
Many of the processes that led to the six-month lapse between the original discovery of the child pornography on May 23, 2011, and the eventual report to police on Nov. 18, 2011, have been fixed, university officials said. The University of Michigan Department of Public Safety is no more — replaced by a division encompassing all the university's security units — the attorneys who worked on the initial investigation into Jenson no longer work at U-M, and university officials continue to develop a clear line of command to help avoid miscommunication.
Fitzgerald said the university has tried to be as open as possible about the case and the issues that led to the six-month reporting delay. University officials have not released a $487,000 report done into the case, citing attorney-client privilege, although a different report was released.
"All the issues that have been raised, we've tried to address as quickly and as thoughtfully as possible, including the creation of a new division," Fitzgerald said.
A shocking discovery
A pediatric resident at the University of Michigan Hospital was near the end of her shift on May 23, 2011, when she logged on to a computer around 10 p.m. to complete her patient charts before going home. She was working on computer, terminal WSPD3445, in a room only open to residents when she realized someone had left a thumb drive in it. The resident finished her work and then tried to identify the owner of the thumb drive by opening the three files on the drive.
According to her interview with police, it took a little while for the files to load. And then, all three popped open at once.
One of them was a Microsoft Word file with Jenson's name on it. The other was a pornographic photo of an adult woman. The third was a photo of a child, who appeared nude, tied to a bed with a nude adult lying across the child's body.
Stephen Jenson coverage
Here are some of the stories detailing AnnArbor.com's coverage of the Stephen Jenson case.
"The child was definitely prepubescent," the resident told University of Michigan police Detective Margie Pillsbury, lead investigator on the case. "I believe the child was between the ages of 5 and 10 years old."
She said she panicked and left the room. She went home and came back the next day to the same computer she used the night before, trying to find the thumb drive. It was gone. She spoke to her adviser — Dr. Beth Tarini, an assistant professor of pediatrics at U-M — about what she saw and Tarini consulted Dr. Margie Andreae, professor of pediatrics and communicable diseases and Tarini's superior. Andreae directed Tarini and the resident to hospital attorneys and Hospital Security.
The resident then met with Corbie Wells, security supervisor at the hospital, and Brian Eichert, who was working as a temporary investigator in the hospital's loss prevention unit. Simultaneously, Andreae notified attorneys in the hospital legal department, who began their own investigation.
Wells said he then called U-M Police to see if they could aid in the investigation.
"I remember calling either U-M Police Lt. Melissa Overton or Sgt. Jason Forsberg and telling them I had a suspicious incident," Wells said in the report. "I wanted to know if they could send over (investigators) to check the computer. I did not want to take the computer out of the room. I did not actually ever talk to anyone at U-M Police; I think I left a message on a phone."
Forsberg's had a different recollection of the phone conversation. Forsberg emailed Overton on Dec. 7, 2011, and said he had no record of Wells ever asking police to look at the computer.
"My recollection is he began the story as a hypothetical 'what if': A staff person reported that she saw possible pornography on a USB flash drive," Forsberg wrote. "Wells told me that there was no suspect and that the flash drive was gone. He asked if our computer forensic people would be able to tell anything by looking at the desktop computer that the flash drive was connected to.
"I told him that I did not know the answer to this but that we would be happy to look at the computer and see. I do not remember his response to this, but I believe that he said he had a couple more pieces of follow-up he could do and he would get back with me. If this is the same incident, I never heard about it again until November 2011."
Shutting the investigation down
While Hospital Security was starting an investigation, Susan Balkema and Adil Daudi, attorneys in the hospital's Office of the General Counsel, were starting their own investigation into the report. Balkema was the main investigator in the case and Daudi assisted her, records show.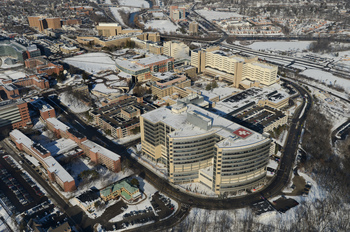 Daudi emailed James Simonis, a data security analyst with Medical Center Information Technology (MCIT) on May 25, 2011, asking him to pull the log-ins for the computer from May 23, 2011. In the email, Daudi informed Simonis that all work he did in the investigation was to be confidential and could not be shared with anyone except Balkema and Daudi.
"Your work that you perform in connection with your engagement, and all communications between you and us, shall be regarded as confidential and made solely for the purpose of assisting us in rendering legal advice, and therefore, is subject to the attorney-client privilege and the attorney work product protection," the email stated.
Later on in the email, which was also sent to Wells, Daudi wrote, "Please do not disclose to anyone, without our prior written permission, the nature or content of any oral or written communication with us in the course of this engagement. We ask that you communicate only with attorneys in the OGC about substantive issues, the results of your activities, or any questions that you may have."
In an interview with police, Wells said he interpreted that email to mean "I could not do my job," the report states. Wells also said he was later told in a conference call with Balkema and Daudi to drop the investigation entirely.
"(They) told me whatever I found out they wanted that information," Wells said in the report. "They instructed me that they were conducting the investigation and I was not to work on it any longer. I was very upset because General Counsel had never told me what I could and could not do.
"They were telling me that they would handle it. They told me I could not talk to anyone and that I needed to go through them."
Although Wells said he had never before got such a message from general counsel, he said it wasn't the first time he had been told to shut down an investigation.
"I had previously experienced the Office of Clinical Affairs shutting down investigations I was working on which were related to doctors. This was the first time I had ever been instructed by OGC to stop an investigation," Wells said in the report.
Daudi denied telling Wells to stop investigating.
"I may have called Corbie Wells with Susan to 'wrap up' the case at some point. I don't recall telling Corbie to stop investigating," Daudi told police. "If Corbie said that we called him I guess that is possible, I kind of remember a wrap-up conversation that was made with Susan and I contacting Corbie."
Fitzgerald said it was wrong of hospital attorneys to give Wells, or any other investigators, the impression that they should not investigate. He said the Office of Clinical Affairs has previously looked into allegations of hospital officials telling security to stop an investigation and found nothing.
The statements Wells made in the police interview may not have been accurate, given the context of the interview, Fitzgerald said.
Timeline
A timeline of major events in the Stephen Jenson case.
May 23, 2011 - University of Michigan Hospital resident discovers child pornography on Stephen Jenson's thumb drive left in computer.
May 24, 2011 -Resident reports what she found to her adviser. Investigation begins.
May 25, 2011 - Attorneys send emails to hospital personnel saying all findings of their investigation should be brought to the attorneys.
June 2, 2011 - Resident who discovered the child porn meets with attorney. She tells the resident the investigation is closed and nothing was found.
November 2011 - Resident's adviser, Dr. Beth Tarini, decides to bring concerns forward after learning the attorney has been fired.
Nov. 11, 2011 — Tarini speaks with Rick Boothman, from Office of Risk Management, about the child pornography and the investigation in May.
Nov. 12, 2011— The resident speaks with Boothman about her experiences in May and the investigation.
Nov. 14, 2011 - Martha Boonstra, attorney in the U-M Hospital Office of the General Counsel, receives records on the investigation. Boonstra begins investigating the complaint.
Nov. 17, 2011 - Boonstra meets with the resident who discovered the child pornography.
Nov. 18, 2011 - Police are notified of the case and begin criminal investigation.
Nov. 21, 2011 - Police seize computer on which the thumb drive was found, interview resident who discovered child pornography.
Dec. 1, 2011 - Police ask for — and receive — search warrant for Jenson's Pittsfield Township condominium.
Dec. 2, 2011 - Police execute search warrant on Jenson's home. Jenson interviewed for the first time about the report. Jenson is suspended.
Dec. 16, 2011 - Investigators find 17 confirmed child pornography images and 60 suspected child pornography images in Jenson's possession. Jenson is arrested and taken to the Washtenaw County Jail. Warrant approved for four charges of possession of child sexually abusive material. Jenson fired from University of Michigan Hospital.
Dec. 17, 2011 - Jenson arraigned on the charges at the jail and released on bond.
Jan. 29, 2012 - AnnArbor.com first reports the six-month lapse between the initial discovery of the child pornography and the beginning of the police investigation.
Jan. 30, 2012 - U-M Health System Chief Executive Officer Ora Pescovitz calls the incident a "painful moment in our history."
Feb. 10, 2012 - U-M officials release internal review into the incident. U-M President Mary Sue Coleman calls the incident a "serious failure."
Feb. 16, 2012 - The state charges against Jenson are dropped in favor of federal charges. He's arraigned in Detroit. U-M Regents order external review done in the case.
April 6, 2012 - External review into the case by law firm Latham and Watkins begins.
Sept. 13, 2012 - Jenson attempts to plead guilty to possession of child pornography but federal judge rejects the plea deal.
Oct. 19, 2012 - U-M announces creation of Division of Public Safety and Security (DPSS). Officials begin the process of finding permanent executive director for the division.
March 21, 2013 - Jenson's plea deal is accepted and he is sentenced to the minimum of three years in federal prison.
"Some things are never really followed up on from a police investigation because they're not pertinent to the criminal investigation," he said. "They may or may not be accurate because they're based on recollection. If they're not critical to the criminal investigation … the police are focusing on the most pertinent information."
While Wells stopped his investigation of the incident after being instructed too, Balkema and Daudi continued theirs.
Emails sent among Balkema, Daudi and Simonis included in the police report show there was some difficulty finding out exactly what happened on the computer on May 23, 2011. Simonis was able to confirm Jenson was on terminal WSPD3445 from 6:12 p.m. until 8:23 p.m. on May 23, 2011. The resident who found the thumb drive logged on from 10:12 p.m. until 10:56 p.m.
According to the report, Jenson got back on the computer at 7:50 a.m. on May 24, 2011, for just seven minutes. There were no other users between when the resident logged off on May 23, 2011, and Jenson logged back on.
In emails dated May 26, 2011, Balkema and Daudi said they had trouble viewing the data Simonis was sending them. Daudi told police they asked Simonis if he could see what files were looked at on the computer. Simonis replied that he could only look at who logged on and off and not what was opened.
Daudi said Balkema took the lead on the investigation. An interview with the resident was scheduled for June 2, 2011.
The resident told police she met with Balkema, who told her "the investigation was complete and that they determined the concern was unfounded," the report states.
According to the report, the resident was told Hospital Security confiscated the hard drive and "recovered nothing." Balkema said she wanted to know who the resident had told about the report and, should she speak about what she found, it could be considered slander against Jenson, according to the report.
"She told me that no one had talked to Jenson about it," the resident told police. "She told me that if I really 'wanted to protect children' I should have taken the thumb drive and given it to security. This meeting went on for close to an hour and I was crying and very upset by the time it was over."
After the meeting, Balkema emailed Daudi: "God, that resident crying has really thrown my whole day off! And I wasn't even rude. Maybe she was trying to make me feel sorry for her. I don't like to make women cry."
Attempts to reach Balkema for comment were not successful.
Free rein
Balkema was largely allowed to make the decision to stop the investigation on her own, records indicate. Her superior, Margaret Marchak, told police she remembered Balkema telling her "there was nothing there." There were no records in the case's file, aside from the reports from MCIT and a couple of emails, according to the report.
There were no written report or written notes explaining how the case was done or how Balkema came to the decision that the resident's claims had no merit, Marchak said. That was generally how the hospital's legal department operated.
"The attorneys in our office are free to open and close matters without consulting me," Marchak told police. "It is expected that the work we do will be documented, but there is not a policy or procedure in place currently to assure that happens."
Fitzgerald said last week that one of the first recommendations from reports done for the university after the case came to light was creating a common database for reports. He said there was a common reporting system between different agencies at the time, but that system has been strengthened.
Fitzgerald said the university has recognized from the start that Balkema's decision to drop the investigation was inappropriate. He said attorneys in the Office of the General Counsel are not supposed to conduct a criminal investigation autonomously.
Balkema and Daudi no longer work for the university, Fitzgerald said. University officials have said that Balkema's departure was not related to the Jenson case.
Heading to police
After Balkema told the resident the investigation was complete in June, nothing happened until Tarini and Andreae began discussing the case again after former Penn State University defensive coordinator Jerry Sandusky hit the news.
Sandusky was being charged in November 2011 with molesting numerous children during his time at Penn State. Andreae told Tarini that Balkema was fired soon after she made the decision to stop investigating Jenson. Andreae suggested Tarini bring the case to Rick Boothman at the hospital's Office of Risk Management.
Tarini told police she spoke with Boothman on Nov. 11, 2011, and told him about the resident's experiences with Balkema. Tarini said Boothman wasn't surprised.
"He said that this was serious and that the attorney was fired for behavior like what I was describing," Tarini said in the report.
However, Tarini was initially put off by Boothman's attitude toward the case, according to the report. He said there was a lack of proof, a long time had passed since the initial report and the thumb drive was gone, Tarini said in the report.
The resident who found the thumb drive met with Boothman the following day and told Tarini the meeting went fine, according to the report. However, Tarini wasn't pleased with how she saw things playing out, so she decided to contact Dr. Valerie Castle, chairwoman of the hospital's pediatric department.
"Dr. Castle listened to the report and was very concerned," Tarini told police. "I felt like she understood the seriousness of this incident. Dr. Castle assured me that she would make sure the matter was looked into."
On Nov. 14, 2011, Boothman turned the complaint over to the hospital's legal department, which gave it to Martha Boonstra, associate general counsel. By the next day, hospital officials were discussing a "time out" for Jenson while the case was investigated.
The next day, Boonstra indicated she thought the case would need to be turned over to police.
"We have made preparations for submitting a report to the proper authorities by the most expeditious means possible, if such reporting is found to be required," she wrote in a Nov. 15 email to multiple officials involved in the investigation.
However, on the night of Nov. 15, the resident who originally discovered the thumb drive expressed apprehension about the investigation moving forward.
"You must understand that I thought this situation was completely settled months ago," she wrote to Pediatric Residency Director Dr. Hilary Haftel. "It was directly against my request and certainly without my permission that Dr. Tarini meddled in this situation and involved the legal department for a second time."
Haftel met with the resident the next day and calmed her fears, according to an email she sent Boonstra. Boonstra interviewed the resident and, on Nov. 18, brought the case to Hospital Security and told them to bring the case to police. Hospital security called Overton and the police investigation began.
An arrest, charges and a conviction
After that, the case moved quickly. On Nov. 21, 2011, Pillsbury began doing interviews, and the computer used by Jenson on May 23, 2011, was seized. A forensic examination corroborated the resident's story that she opened images on the thumb drive that belonged to Jenson.
Pillsbury spent much of the next week talking to individuals connected with the case and collecting a paper trail of emails showing what happened in May, the report shows. Pillsbury contacted Balkema, who declined to speak with police, citing attorney-client privilege.
On Dec. 1, she obtained a search warrant for Jenson's condominium in Pittsfield Township.
Investigators interviewed Jenson for the first time on Dec. 2, 2011, when Pillsbury and Forsberg served the search warrant. The Salt Lake City native said his original thought was that he accidentally viewed child pornography while visiting adult dating sites, the report shows.
"The first time I unintentionally looked at child pornography was about five years ago," Jenson said in the police report. "The last time was within the last few months. I have viewed these images both at work on U-M Hospital computers and at home on my personal computer."
Police searched Jenson's home and seized two Toshiba laptops, an iPod, 3 thumb drives, a Sony camera, two Verizon cellphones, a CD, an external hard drive, CD-Rs, a binder of CDs, a Palm Pilot, seven 3.5-inch floppy disks, three zip drives, an RCA mp3 player, a Vivitar 35-millimeter camera with exposed film and an envelope that was addressed to Jenson, according to the report.
The search warrant was served before Jenson went to work on Dec. 2, 2011. Boonstra told police Jenson informed his superiors about the search warrant that day.
"We asked if the police were going to find anything and he replied yes," Boonstra said. "We asked what. He said images of minors. We asked how many and he said 20. He further explained that this was something he had done while he was in medical school and that he should have gotten rid of them. He said that he needed counseling.
Jenson was suspended that day, Boonstra said.
A forensic scan done on Dec. 16, 2011, on the items seized from Jenson revealed there were 17 confirmed images of child pornography in Jenson's possession and 60 suspected images. Jenson was fired on Dec. 16, 2011, and arraigned in Washtenaw County on four counts of possession of child sexually abusive material on Dec. 17, 2011.
In February 2012, those charges were dropped and Jenson was charged with one count each of receipt of child pornography and possession of child pornography by federal prosecutors. On March 21, 2013, Jenson was sentenced to serve the minimum of three years in federal prison after he pleaded guilty to one count of possession of child pornography. The charge of receipt of child pornography was dropped.
AnnArbor.com attempted to contact Tarini, Boonstra and the resident who initially discovered the thumb drive. They did not respond to the requests for comment. AnnArbor.com is not naming the resident to protect her anonymity.
A year of change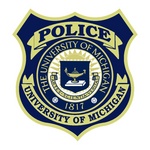 Jenson's case, and the revelation of the six-month gap between the discovery of the thumb drive and the beginning of a police investigation, sparked a period of change at the University of Michigan.
The most dramatic impact was the creation of the Division of Public Safety and Security. Previously, the University of Michigan Police, Hospital Security and Housing Security were all separate entities. In the new division, all of those agencies are under the same umbrella.
Fitzgerald said this change clears up any confusion about when to report possible criminal complaints and who to report them to.
"We have a very good security agency in the health system, we have the same with the University of Michigan Police Department," Fitzgerald said. "With those two units reporting as a part of the same division it makes it a more seamless process and things aren't going to get (lost)."
In 2012, the University of Michigan Board of Regents commissioned an internal and two external reports into the Jenson case. The Margolis Healy external report cost the university $120,000 and a second report, the details of which are sealed due to attorney-client privilege, cost $487,000.
The Margolis Healy report listed broken and nonexistent trust between units, fear of police by some security officers and staff members, unclear roles between units and poor communication and lack of leadership and protocol as four of the main problems with the university's security outfit.
Fitzgerald said university officials took these recommendations seriously.
"It's changed a lot. On a day-to-day basis there was a lot of cooperation before and that's been strengthened and enhanced," he said.
The Division of Public Safety and Security is still searching for its new, permanent leader. U-M Police Chief Joe Piersante is currently the interim director of the division and has been leading it since its inception last fall. The chiefs of every branch of the division — the Police Department, Housing Security, Hospital Security and Security — report to the head of the division, who reports directly to the university president.
Other universities, such as Ohio State University, follow a similar model.
In the wake of the Jenson case, university General Counsel Suellyn Scarnecchia resigned her post and was eventually replaced by Timothy Lynch. Fitzgerald said at the time Scarnecchia's departure was not related to the Jenson controversy. Debra Kowich took over as the interim general counsel until Lynch was hired, and Kowich now serves as interim director of the Health System Office of the General Counsel, which is looking for a permanent director.
Fitzgerald said officials are working every day to make sure an incident like the one involving Jenson doesn't happen again.
"We took full responsibility right from the beginning that this wasn't handled properly," he said. "We've made tremendous progress moving forward over the last two years."
Kyle Feldscher covers cops and courts for AnnArbor.com. He can be reached at kylefeldscher@annarbor.com or you can follow him on Twitter.