Posted on
Fri, Oct 28, 2011 : 9 p.m.
Video shows Pittsfield Township man confessing to killing Dawn Fital
By Kyle Feldscher
While his body shook and he wiped tears from his eyes, accused murderer Gregory Noack repeatedly listened to himself confess to choking Dawn Fital to death during his court hearing on Friday.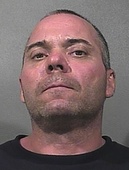 Now, he's facing trial for felony murder and open murder, along with five other charges, after a judge's ruling Friday.
On a videotaped interview presented in court as evidence on Friday, Noack said he choked Fital to death on June 13 in the bed of their Arbor Knoll apartment in Pittsfield Township.
Noack said the argument stemmed from feeling disrespected by Fital in their relationship, just a few weeks after she had called him from Las Vegas — where she was at a pool tournament — and broke up with him.
Although the couple reconciled in early June, Noack told police he snapped after Fital refused sexual contact on June 13. He told police he climbed on top of Fital, wrapped duct tape around her face and mouth, in a manner that was described as a type of gag, and choked her until she was dead.
Noack told police he decided he would flee and go to California, where he said he had family. As he drove southwest toward the Indiana border, Noack told police he had thought about the alleged murder.
"I was mad at the world. I was mad at everyone who ever done me wrong," he said on the video. "I was thinking there were a few people I should've done this to because it was pretty easy."
In addition to the charges of open murder and felony murder, Noack also faces one charge each of kidnapping with intent to commit criminal sexual conduct, unlawful imprisonment with intent to commit criminal sexual conduct, tampering with evidence, unlawfully driving away in a motor vehicle and larceny from a building. Chief Judge Kirk Tabbey, of the 14-A District Court, ruled there was probable cause to bind all of the charges over to the Washtenaw County Trial Court.
Noack's next court date is a pretrial hearing at 1:30 p.m. Dec. 8 in front of Washtenaw County Trial Court David Swartz. He is being held in the Washtenaw County Jail without bond. If convicted, he faces life in prison.
Noack told police that after he killed Fital he stuffed her into a large suitcase he took from Patrick Fital, Dawn Fital's ex-husband who lived in the same Arbor Knoll apartment with the couple. He loaded her body into her Chevrolet Blazer along with some of his other belongings, went to the Wal-Mart where he and Fital both worked and then started driving west.
He stopped at a Meijer along the way in order to purchase a shovel, charcoal and a lighter fluid and also stopped at a Dollar General in order to buy black spray paint. He used the spray paint to paint the wheel wells of the Chevy Blazer and disguise it, he said. He also stopped at an adult store while still in Michigan and bought some sort of sex toy, he said.
He arrived in Merrilville, Ind. at some point early on June 14, he said. He slept for a few hours in the parking lot of a truck stop and for a while longer in the parking lot of a Wal-Mart, he told police. On that day, he dug a hole in a wooded area near a credit union in Merrillville, where he intended to bury parts of Fital after he had dismembered her, he said.
However, he said could not fit the suitcase into the hole and went away from the area back to a shopping structure near the Wal-Mart. After he was arrested, he refused to tell police where he had stashed Fital's body.
Noack had called his brother while he was on the road and told him he was in trouble. His brother gave him some advice, something that Sgt. Kenneth Rochell of the Michigan State Police's Livingston and Washtenaw Narcotics Enforcement Team said made him a possible accessory to the crime.
Noack told his brother when he was reached on a cell phone during an interview at the Lake County Jail that he didn't want to give up the location of the body because not being able to give Fital a proper burial would hurt her family. He said it was also the only thing left he could control.
Rochell, near the end of a one-and-a-half hour interview that was played in its entirety in court, made a deal with Noack that his brother would not be prosecuted as an accessory if he gave up the location of Fital's body.
However, Rochell admitted during testimony, "I did not have the authority to agree to that."
Noack led police to a retention bond behind the Toys 'R' Us location in Merrillville, where Fital's body was found in a suitcase submerged in the water while inside of a shopping cart. Washtenaw County Medical Examiner Jeffrey Jentzen said her injuries were consistent with suffocation and strangulation as a manner of death.
Although Noack confessed to the murder numerous times, Washtenaw County Assistant Public Defender Christoper Renna, his attorney, said much of the information from police interviews came after Noack told police he didn't want to answer any more questions. Renna said officers violated Noack's Miranda rights when they continued to ask questions after Noack stated he didn't want to talk to them any more.
"He was handcuffed and in a chair. He said he didn't want to talk to these people any more and they continued to question him, which is a clear violation of Miranda," Renna said.
Noack was interviewed by Det. Sgt. Robert Morgan of the Merrillville Police Department, Det. James Maudlin and Det. Lt. Sean McCormick of the Pittsfield Township Police Deparmtent and Rochell in three separate interviews. Before his interview with Morgan, he signed a form waiving his Miranda rights and was reminded of them before his interview with Maudlin and McCormick.
He made statements during the interviews with Maudlin and McCormick and Rochell that he didn't want to answer any more questions or speak to the detectives, but continued to talk after those statements.
Tabbey disagreed with Renna and allowed all of the statements from the interviews that were shown in court to be allowed into evidence. He said Noack never made a clear statement that he wanted the interviews to end and often kept talking about the incident after the statements, although he was prodded.
"They (police) use different techniques to get people to keep talking," Tabbey said. "It's not pretty; it's actually rather ugly to see how people manipulate each other."
Other than the audio coming from the videos of the interviews, much of the evidence presented by the prosecution was carefully shown to the attorneys, Tabbey and witnesses who were testifying. Fital's children and Patrick Fital were all in the gallery for the entirety of the eight-hour preliminary exam and Washtenaw County Assistant Prosecutor Brenda Taylor wanted to make sure they were not able to view photographs that Tabbey called "disturbing evidence."
While listening to his own interviews, Noack sometimes shook badly and occasionally wiped tears from his eyes. It was a start contrast from the man in the interviews who sometimes seemed to have no regrets about the crime and said the only way he would be free from his pain was once he was given the death penalty for the murder.
When he was told Michigan doesn't have the death penalty, Noack said, "That sucks."
He also gave a small light into the possible planning of the murder when he told Morgan during his interview that he had been talking to himself the night before he allegedly killed Fital.
"I looked in the mirror and said, 'You've got nothing to lose man, are you going to let her … treat you like that?'" he told Morgan in the interview. "'Do it, do it, do it."
Kyle Feldscher covers cops and courts for AnnArbor.com. He can be reached at kylefeldscher@annarbor.com or you can follow him on Twitter.