Posted on
Fri, Feb 3, 2012 : 12:37 p.m.
U.S. Department of Education 'looking into' six-month lapse in reporting child porn at University of Michigan
By Kellie Woodhouse
The U.S. Department of Education is gathering information on whether University of Michigan violated a federal crime reporting law when it waited six months to disclose the discovery of child pornography in an employee area of University Hospital.
"We are looking into this," said Justin Hamilton, DOE press secretary.
Clery Act
, a statute that requires universities to accurately disclose campus crime statistics and, when warranted, warn the campus community if a crime poses a threat.
In May a medical resident discovered a thumb drive containing child pornography and documents with fellow doctor Stephen Jenson's name on them. The resident reported her discovery to her supervisor and hospital security, but the university's legal office decided to drop the case instead of reporting it to police.
Six months later, on Nov. 18, a university employee resurrected the case and brought it to the Department of Public Safety, which launched an investigation on Nov. 21. The next month, on Dec. 16, 36-year-old Jenson _ a fourth-year medical resident specializing in pediatrics and internal medicine - was arrested. He was charged the next day with four counts of possessing child pornography.
University employees, top administrators and local advocates have since criticized the six-month reporting lapse, saying it needlessly put the university, the hospital and pediatric patients at risk.
"We will be working with local officials to determine all the facts in this case," Hamilton said, explaining that DOE investigators plan to speak with all "relevant and appropriate local officials."
As of Thursday evening, U-M had not yet been contacted by DOE officials, according to university spokesperson Rick Fitzgerald.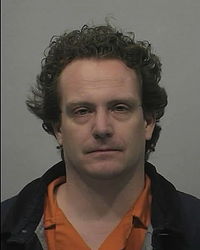 In addition to DOE fact-finding, the
Joint Commission
, which accredits hospitals across the country, confirmed Thursday that it's investigating a complaint regarding the six-month reporting lapse.
In 2011 DOE closed 16 Clery Act investigations, including one at U-M that was finalized on Oct. 3.
In that investigation U-M was found in violation of the Clery Act for inaccurately reporting 2008 crime statistics. A DOE report found that the university underreported illegal weapons arrests and drug law violations. In 2008, the school reported 57 disciplinary actions for drug law violations, but the DOE investigation found the actual number was 98. The school also reported two illegal weapon arrests when seven arrests occurred that year.
Police also incorrectly reported liquor law violations, according to the DOE report.
Investigators attributed much of the incorrect reporting to faulty communication between University Housing and the school's Office of Student Conflict Resolution and a mid-year change in reporting policies at the university.
Kellie Woodhouse covers higher education for AnnArbor.com. Reach her at kelliewoodhouse@annarbor.com or 734-623-4602 and follow her on twitter.