Posted on
Tue, Jan 31, 2012 : 12:26 p.m.
Domestic partner benefits: New poll shows Michigan voters opposed
By Cindy Heflin
A new poll shows most Michigan voters don't like the idea of government-provided health-care benefits to domestic partners of public employees, the Detroit Free Press reported today.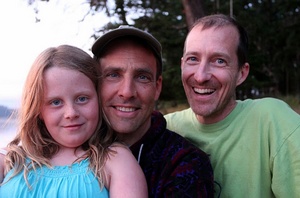 The poll found 54 percent of likely voters opposed such benefits, while 32 percent supported them.
The poll was conducted Jan. 19-21 by Denno Research and the public relations firm Lambert, Edwards and Associates.
Gov. Rick Snyder last month signed a new law banning local governments and public schools from offering health insurance and other benefits for unmarried partners of employees, same sex or not.
It's not clear whether the ban applies to employees of public universities. The governor's office and officials from the University of Michigan and Eastern Michigan University say it does not. However, some Michigan lawmakers say it does.
The ACLU of Michigan has filed a lawsuit asking a federal court to strike down the ban. Two Ann Arbor couples are at the forefront of that lawsuit.