Posted on
Mon, Mar 5, 2012 : 5:55 a.m.
Letter to Ann Arbor City Council asks city attorney to lay off medical marijuana dispensaries
By Ryan J. Stanton
The Ann Arbor City Council is prepared to take up the issue of medical marijuana tonight, and the city's licensing board is asking the city attorney's office to lay off dispensaries.
AnnArbor.com obtained a copy of a letter the five-member medical marijuana advisory body sent to council members on Friday in support of a resolution on tonight's agenda.
In the letter, members of the licensing board argue the city attorney's office seems to be aggressively trying to shut down dispensaries while the board tries to license them.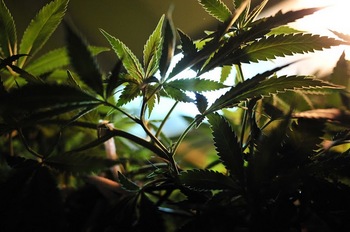 Ryan J. Stanton | AnnArbor.com
"These dispensaries are serious, and obeying the local laws for them to be in business," the letter reads. "What more do they have to do?"
The city attorney's office says medical marijuana dispensaries in Ann Arbor must be in compliance with the Michigan Medical Marihuana Act, but the city's medical marijuana licensing board asks in the letter: "How can dispensaries be in compliance with the MMMA when they are not even mentioned in the MMMA?"
"Dispensaries are openly operating in areas throughout Michigan, including our neighbors to the east, Ypsilanti, who recently renewed their dispensaries' licenses for a year," the letter reads. "Our resolution to you Monday is a request for you to tell the city attorneys to stop enforcement activities against dispensaries until you have had time to look over the advisory board's resolutions."
The letter goes on to make a case for having dispensaries in Ann Arbor and argues marijuana has legitimate medical benefits. Members of the licensing board took a tour of local dispensaries and said they were impressed with their consistent level of professionalism and the privacy and security provided to patients seeking treatment for various conditions.
"We saw remedies for pain, anxiety, appetite stimulators, and more, and recently learned of one dispensary offering a salve for arthritis pain," the letter reads. "This may work better than traditional chemical medicine in the blood because our blood doesn't flow through our joints. Anyway, patients claim it works better."
They argue there is no other vehicle for patients to find caregivers, and there is no other vehicle for caregivers to find patients.
Council Member Sabra Briere, who serves as the council's liaison on the board, shared the letter with AnnArbor.com. She said she wasn't involved in drafting or editing it.
In addition to Briere, the city's medical marijuana licensing board includes four citizens: Jim Kenyon, Patti O'Rorke, Gene Ragland and John Rosevear.
According to state officials, more than 131,000 people in Michigan have been approved for medical marijuana and thousands more serve as caregivers. The state recently ordered a new printer that will allow it to produce 4,000 medical marijuana cards a day.
Ryan J. Stanton covers government and politics for AnnArbor.com. Reach him at ryanstanton@annarbor.com or 734-623-2529. You also can follow him on Twitter or subscribe to AnnArbor.com's email newsletters.