Posted on
Thu, Feb 28, 2013 : 5:58 a.m.
Michigan Strategic Fund investing $2.62 million to help U-M, EMU tech transfer
By Kellie Woodhouse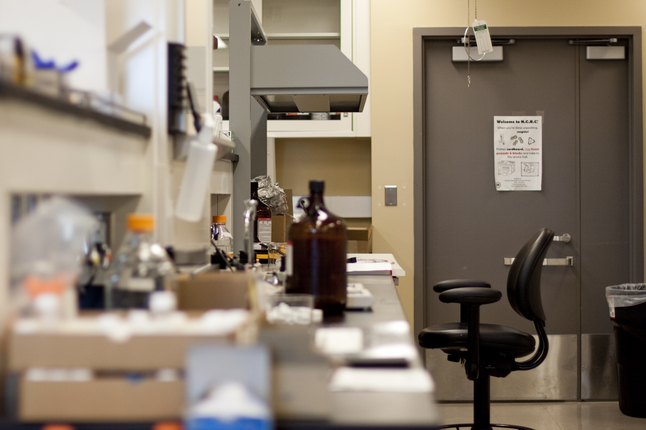 Jeffrey Smith | AnnArbor.com file photo
The Michigan Strategic Fund is investing $2.62 million to help high-tech spinoff companies from Washtenaw County's two universities.
Overall the fund is awarding $6 million to six state universities and the Michigan Economic Development Corporation in order to fund entrepreneurship.
University of Michigan is receiving a $2.42 million, 3-year grant to assist in life sciences innovation and startup formation and a $150,000 award for a pilot project in advanced transportation.
Eastern Michigan University is receiving a $50,000 grant for a gap assessment intended to help the school improve its technology transfer practices.
While U-M has a strong tech transfer enterprise, which spins out between eight and 10 companies a year and has an incubator for between 18 and 20 new startups, EMU's tech transfer program is less robust.
The investment is intended support Michigan's economic development through the formation of new tech companies that focus on a range of fields, from biotech to transportation to life sciences.
"Today's Strategic Fund actions will mean new investments in university programs to commercialize the results of their research and business expansions across Michigan that, taken together, will promote greater economic opportunities for our businesses and citizens," Gov. Rick Snyder said in a statement. "These new investments in our state will strengthen our communities and fuel new opportunities for our talented workforce."
The projects were approved through the Michigan Translational Research and Commercialization Program, which exists in part to create high-tech jobs through commercialization of university research and creation of university spinoffs.
Kellie Woodhouse covers higher education for AnnArbor.com. Reach her at kelliewoodhouse@annarbor.com or 734-623-4602 and follow her on twitter.