Posted on
Sun, Jan 15, 2012 : 12:14 p.m.
NAACP to host MLK Day achievement gap forum with movie, discussion
By Danielle Arndt
On Monday, in the spirit of Martin Luther King Jr. Day, the Ann Arbor National Association for the Advancement of Colored People will tackle an issue that has suppressed today's African American youth — the achievement gap.
The NCAAP is hosting an Achievement Gap Forum to bring to light the challenges that have contributed to poor test scores and graduation rates among blacks and to brainstorm a solution.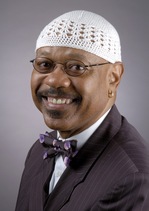 This is the second forum the NAACP has conducted on this topic in
Ann Arbor
.
"What we really would like to come up with are some actual action steps we can take to address this issue here," said Sandra Harris, forum committee member. "Those will be steps we try to develop with the help of the educational community. That's why we are inviting these educators and leaders (to participate)."
A panel of experts will direct the discussion, answering questions from attendees and sharing their opinions, after a movie is shown.
The film, "Beyond the Bricks," is part of a national community engagement campaign to promote hope among blacks and educators alike.
It is a documentary that follows African American students Shaquille Ingram and Erick Graham as they struggle to stay on track in the Newark, N.J., public school system.
According to the "Beyond the Bricks" Facebook page, weaved into the boys' stories is commentary from several well-known scholars and advocates for black education issues, such as the Rev. Al Sharpton, Ivory Toldson, Newark Mayor Cory Booker and Schott Foundation President John Jackson.
Beyond the Bricks is also an organization that's committed to providing resources for educators on teaching the black male. Visit their website for more information.
Monday's event will take place from 2 to 4 p.m. in the Michigan Theatre screening room at 603 E. Liberty St.
The panel will consist of Rep. David Rutledge, D-Superior Township; University of Michigan professor Larry Rowley; Ann Arbor NAACP President William Hampton; and Skyline High School teacher Patricia Douglass Jenkins.
The NAACP recognizes the achievement gap as a national problem. Blacks, and especially black boys, are consistently performing worse in school than Caucasian students.
The gap has closed slightly, in some respects, at Ann Arbor Public Schools, according to recent test scores. But school officials intend to continue to address and make strides toward eliminating the problem at AAPS.
Harris said she anticipates the issue as it relates to AAPS will be brought up at the forum, but that is why a member of the school system was asked to sit on the panel.
"(The achievement gap) is not the type of thing that can just be solved by one entity doing something. … There are many parts, and they all need to be working together," Harris said, adding that's why specific steps for each party to take must be established.
Monday's event is being co-sponsored by the Ann Arbor chapter of The Links, Inc. For more information on the organization, visit www.linksinc.org.
Staff reporter Danielle Arndt covers K-12 education for AnnArbor.com. Follow her on Twitter @DanielleArndt or email her at daniellearndt@annarbor.com.