Posted on
Tue, Mar 6, 2012 : 2:19 p.m.
Obama's sister to speak to U-M crowd on education reform
By Kellie Woodhouse
Two months after President Barack Obama announced a series of reforms to higher education funding during a speech at the University of Michigan, his sister —a scholar at the University of Hawaii— will discuss reform to public education.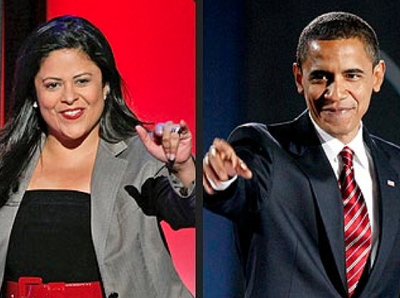 AP Photo
Maya Soetoro-Ng will discuss how public education reform can further diversity, peace and global awareness during a lecture at March 22 at 7 p.m. in the Michigan Union.
Soetoro-Ng is an assistant professor of education at the University of Hawaii and consultant with the East-West Center. In 2011, she published "Ladder to the Moon," a children's book about understanding multiracial identity.
During his speech in January Obama stressed the importance of affordable higher education to the nation's recovering economy as he outlined a series of overhauls to federal-based college aid before a crowd of roughly 4,000 at Al Glick Field House in Ann Arbor. He implored the 40 states that reduced their public university funding last year to stop the trend of disinvesting in higher education.
"We've got to do something to help families and to help students be able to afford this higher education," Obama said then. "We've all got a responsibility here."
Kellie Woodhouse covers higher education for AnnArbor.com. Reach her at kelliewoodhouse@annarbor.com or 734-623-4602 and follow her on twitter.