Posted on
Sun, Feb 12, 2012 : 4 p.m.
Distracted driving: Motorists who text message while driving should lose their license
By Letters to the Editor
• Read MLive Media Group's distracted driving series
• Editorial: Michigan needs to ban the use of hand-held phones while driving
The death of Corey McNett as reported in the news reminded me of the death of my grandson, Luke, which occurred 3 years ago.
Both boys were killed by distracted drivers; although there is no indication that the man who killed my 7-year-old twin grandson was text messaging while driving. But, he was distracted.
The accident was not my son's fault. He was driving the speed limit - 25 mph in a residential area. All the family members in his vehicle were wearing seatbelts. The man who killed our child was driving more than twice the speed limit -- the police investigation listed his speed at about 55 mph. The driver felt ill but didn't stop.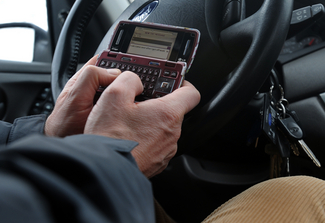 The result is that we have a surviving identical twin brother, and devastated parents and siblings. We have grandparents, aunts, uncles, cousins, and numerous friends, who will never completely recover from this unnecessary accident.
I recently worked with a woman named Shirley. She is up in her 80s and has never had a car accident or a ticket in all her years of driving -- all the many, many years since she was a young woman. Shirley attributes her perfect driving record to three important ways of driving: 1) she never listens to the radio while driving; 2) she never listens to music while driving; and, 3) she never talks to her passengers. When Shirley drives, she concentrates on her driving. She would never consider talking on a phone while driving.
As a grandmother who has had a few "fender benders" during my 50+ years of driving, I'm now following Shirley's lead. I don't listen to the radio -- except while waiting at traffic lights. (I'm finding that I don't miss much on the radio, CD player, or tapes.) I enjoy the weather more and I am much more alert to potential problems on the road.
Most of the responsible people I know cannot imagine anyone reading and/or writing text messages while driving a car! What are we thinking? If you have ever known a child who was killed by one of these irresponsible drivers, you will know the outrage of the survivors.
People who read or write text messages while operating a car should lose their driver's licenses -- 3 years for the first violation -- permanently for the second violation. It's time we all started to show some common sense about being licensed to drive a car.
Margaret R. Bennett
Ann Arbor
P.S. Ele's Place -- a grief center for children -- helped Luke's family immeasurably. I hope that Corey's family and the friend, who observed the accident that killed him, will contact the caring people at this center and get some help.