Posted on
Thu, Feb 23, 2012 : 12:52 p.m.
Pittsfield Township responds to lawsuit over Islamic school
By Danielle Arndt
Pittsfield Township Supervisor Mandy Grewal issued a statement Thursday about the lawsuit filed on behalf of the Michigan Islamic Academy, citing the township's past approval of mosques and an Islamic prayer service in a public park.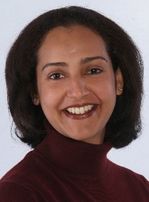 MIA is fighting the township's decision to deny the private school a rezoning request for property it purchased near the intersection of Golfside Drive and Ellsworth Road. Its intent is to build a new 360-student school and Islamic community center at the site.
MIA alleges in a lawsuit filed Wednesday in federal district court that the township is discriminating against the school because of the school's non-Christian, religious affiliation.
Grewal said Pittsfield Township does not comment on pending litigation but, within the context of the existing claims, added:
"It is important to note that the Pittsfield Planning Commission has approved two mosques and the board, in 2010, dedicated the use of an entire township park, along with provision of requisite public safety personnel, for an Islamic prayer service.
"Pittsfield Township also has a vibrant and successful multicultural academy within walking distance of the township hall.
"The Pittsfield Township Planning Commission and Board of Trustees have and will continue to follow federal and state law and local ordinances when considering rezoning requests," the statement said.
Township officials previously said their opposition was based on safety and traffic concerns.
To read AnnArbor.com's previous coverage of this pending lawsuit, click here.
Staff reporter Danielle Arndt covers K-12 education for AnnArbor.com. Follow her on Twitter @DanielleArndt or email her at daniellearndt@annarbor.com.