Posted on
Wed, Mar 21, 2012 : 2:50 p.m.
Rebekah Warren introducing legislation to protect gays against discrimination in Michigan
By Ryan J. Stanton
State Sen. Rebekah Warren, D-Ann Arbor, will be joined by gay rights activists Thursday to announce legislation to amend Michigan's Elliott-Larsen Civil Rights Act.
Warren is seeking to amend the 1976 state law to include protections for the state's lesbian, gay, bisexual and transgender residents.
"It's pretty astounding, but still here in Michigan you can be fired, evicted or refused the right to rent property based on your sexual orientation or perceived sexual orientation and there's no legal remedy right now," she said. "And that's something that needs to be fixed."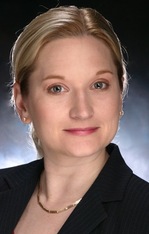 The Elliot-Larsen Civil Rights Act doesn't currently prohibit discrimination based on sexual orientation, gender identity or expression. Warren wants to make those protected classes.
Thursday's news conference announcing the legislation will take place at 9:30 a.m. in Room 402/403 inside the State Capitol Building in Lansing.
A news release from Warren's office announcing the event said she'll be joined by members of the Unity Michigan Coalition and Professor Peter Hammer, director of the Damon J. Keith Center for Civil Rights at the Wayne State University Law School.
Hammer is an openly gay man who has been working with the ACLU for the past decade fighting for domestic partnership benefits and an end to discrimination against gays.
"Michigan has become the Mississippi of gay and lesbian civil rights issues," Hammer said in an interview on Wednesday. "The state has done one awful thing after another and one way to rectify that is to amend the Michigan Elliott-Larsen Civil Rights Act right now."
Hammer said discrimination is not only bad for civil rights but also bad for the Michigan economy, as anti-gay laws hinder the state's ability to be competitive in attracting businesses and the talented people who will work for those businesses.
"I'm an out-gay man and I've made every employment decision I've ever made based on the availability of benefits for myself and my partner," he said. "I would not be at Wayne State if they did not have domestic partner benefits. If they took them away, I would have to leave."
The members of the Unity Michigan Coalition include the ACLU of Michigan, Affirmations, Equality Michigan, KICK, the Michigan Roundtable for Diversity and Inclusion, and the Ruth Ellis Center. The coalition works to ensure all Michigan residents are treated fairly in the workplace by advancing nondiscrimination policies like the one adopted in Ann Arbor.
Gay rights have been under attack in Michigan ever since the Republicans gained full control of the Legislature and the governor's office last year. Gov. Rick Snyder recently signed into law a ban on domestic partner benefits for public employees, though it's argued the ban doesn't apply to universities — an issue some are waiting to be hashed out in the courts.
Meanwhile, legislation sponsored by state Rep. Tom McMillin, R-Rochester Hills, seeks to make null and void any policies or ordinances adopted by local governments or state agencies that include as a protected class any classification not included in the Civil Rights Act. That's seen by some as another attempt to chip away at rights for gays in Michigan.
"With the rise in rhetoric from this capital with how we're going to treat our same-sex coupes … we thought it was a good time to remind folks some of our most successful businesses have nondiscrimination policies," Warren said in an interview on Wednesday.
Warren's legislation to amend the Civil Rights Act and provide protections for gays is an attempt to send a new message about Michigan to the rest of the world.
"If we really want to rebuild Michigan's economy and revitalize our communities, we have to say we don't discriminate period," she said.
Because the state doesn't provide protections for gays, Warren said 16 cities, including Ann Arbor and Ypsilanti, have had to pass their own human rights ordinances.
Warren's legislation isn't new. She introduced the same legislation last session in the House. It passed out of the judiciary committee but never received a vote on the House floor.
Warren is coordinating with allies this time to rebrand the message that providing protections for gays isn't just about fairness and equality, but also about economics.
Warren also said she believes Michigan has a "pretty serious housing discrimination problem" with regard to sexual orientation.
"We don't have our arms wide open to everybody," she said.
Jay Kaplan, LGBT legal project staff attorney for the ACLU of Michigan, said it's unfortunate that Michigan law, as it stands right now, allows discrimination against the state's lesbian, gay, bisexual and transgender residents. He said harmful and discriminatory legislation introduced in Lansing in the last year hasn't helped the state's cause.
"This is an opportunity for the Legislature to do the right thing," Kaplan said of Warren's legislation to amend the Civil Rights Act.
The ACLU has a pending lawsuit against the state of Michigan that seeks to overturn the new ban on domestic partner benefits. The state has filed a motion to dismiss the case and the ACLU has filed a motion asking for preliminary injunction to stop enforcement of the law.
Both sides have until the end of May to respond to each other's motions and then a hearing will be held at the end of June before the judge makes a decision on both motions.
Ryan J. Stanton covers government and politics for AnnArbor.com. Reach him at ryanstanton@annarbor.com or 734-623-2529. You also can follow him on Twitter or subscribe to AnnArbor.com's email newsletters.