Posted on
Thu, Jan 5, 2012 : 5:58 a.m.
Republican State Rep. Rick Olson considers changing parties after redistricting puts re-election in doubt
By Tom Perkins
Freshman Rep. Rick Olson, R-York Township, confirmed rumors he is considering switching parties for the 2012 race for the Michigan House of Representatives 55th District.
The reason: Recent redistricting has left Olson in a heavily Democratic district in which a Republican is unlikely to win. He said switching to the Democratic Party would give him a better chance, though he said his philosophy and stances on issues haven't changed.
"I don't change philosophies like I change my underwear everyday," Olson said. "I have an independent way of thinking. I dig down into the details and look at the nitty gritty."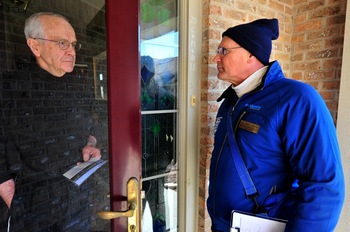 Ryan J. Stanton | AnnArbor.com
He said that way of thinking is what could appeal to voters in the new district, but he underscored that no decisions have been made and he is still talking with his supporters and friends before making a move.
"We'll just have to see how things shape up," he said. "I'm trying to figure out what and how to do things and no decision has been made other than an intention to run. I've got to talk to a lot of people.
"(Switching parties) is not something you ever want to do, but it's an option that I need to think about in the district that I've been dealt."
Democrats believe Olson is vulnerable now that the redrawn district includes Augusta Township, York Township, Pittsfield Township, Ann Arbor Township and part of the city of Ann Arbor. Before the redrawing the district included Pittsfield and York townships in Washtenaw County and several townships in Monroe County.
Two Democratic candidates — Adam Zemke and Bob Davidow — have announced their candidacy for the 55th District so far.
While Olson has been seen as a representative far to the right of the issues by many Democrats, he casts himself as an independent thinker who doesn't always stick within the party ranks.
He cited his recent call for increased revenues to help fix Michigan's roads as one example. He also said he isn't in agreement with most Republicans on the question of what to do about Michigan's auto no fault insurance system.
He said in both cases he carefully analyzed the issues and broke from traditional GOP thought.
"One of the things that Ann Arbor likes is people who can make good decisions and analyze issues, whatever party they are in," Olson said. "I think those talents and energies would be appreciated. I look at things analytically and, yes, I come down on the Republican side most of the time because I think that's the right way to go.
"But I'm also thinking independently on a whole lot of issues."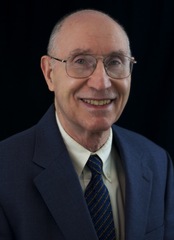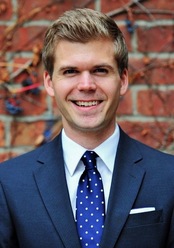 Davidow said he has fundamental disagreements with Olson no matter what party Olson is in and said he doesn't expect to alter his campaign if Olson does switch sides.
"I have no idea what sort of appeal he will have, especially in Ann Arbor, and I suspect some of his positions will not be popular in Ann Arbor," Davidow said. "It will be interesting to see how voters react to this."
Zemke questioned how Olson could switch parties based solely on redistricting.
"I believe in integrity and I think it would be disingenuous for Rep. Olson to consider switching party affiliation simply to save his job," Zemke said. "If he's going to switch, he should consider switching his philosophy, because his philosophy doesn't represent the views of the constituents."
He noted Olson voted to cut money for schools, voted against benefits for same-sex domestic partners and voted against clean air initiatives among other pro-Republican votes Olson recently cast.
"I think the voters in this district are smart enough to understand the people who are running for office and will pick the candidate who will best represent their view," Zemke said.
Dennis Moore, who is an Olson supporter and director of the Willow Run Tea Party Caucus, also said a party switch would be "disingenuous."
He said he would rather see politicians work to "change the hearts and minds of the electorate" instead of switching labels.
"I know Rick Olson and he is a good man. I understand what he is doing, but I disagree," Moore said.
He said he still agrees with the vast majority of Olson's stances on issues and his philosophy but would never vote for a Democrat, even if the Democrat were sharing his own ideology.
"We cannot allow our own people to authorize power to the other side," Moore said. "I think it's a mistake, and our best idea is to educate and inform the electorate."
Olson said he is only considering the switch and thinks his supporters are behind him no matter what he does.
"Those people who know me well, no matter what I do, they are not likely to be upset because they know how I think and when they ask questions, they get straight answers," Olson said.