Posted on
Wed, Jun 20, 2012 : 11:52 a.m.
Teresa Sullivan ouster causes turmoil at University of Virginia
By Kellie Woodhouse
The ouster of former University of Michigan provost Teresa Sullivan as current University of Virginia president has caused widespread criticism of the school's governing board, prompting some donors to threaten to withhold funds and faculty to resign.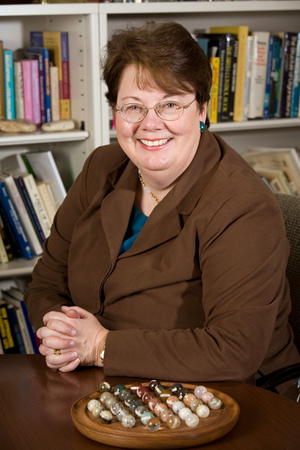 Teresa Sullivan
Despite stern words from Virginia Gov.
Bob McDonnell
on the handling of the case, the Board of Visitors in a split vote stuck to the decision to boot Sullivan and appointed Carl P. Zeithaml, long-serving dean of the undergraduate business school, interim president. He will begin after Sullivan's last day on Aug. 15.
Board leader Helen Dragas has said in statements that Sullivan was not enacting change quickly enough for U-Va. to remain a leader. Reports suggest the board wanted Sullivan to increase the school's focus on online education and cut academic programs seen as unpopular.
"We are all aware that the UVA needs to change and for the past 2 years I have been working to do just that," Sullivan said in a statement earlier this week. "Apparently, the area of disagreement appears to be just how that change should occur and at what pace."
Sullivan called herself an "incrementalist."
The Washington Post reported that some millionaire donors have expressed unease with the turmoil at U-Va and threatened to withhold funds.
Meanwhile, the vice rector of the Board of Visitors, Mark Kington, resigned Tuesday from the board, saying in a statement that he wants to start the process of healing at U-Va.
Prominent computer science professor William Wulf, former president of the National Academy of Engineering, resigned earlier this week, saying in his resignation letter that he wants "no part of this ongoing fiasco."
In her statement, Sullivan warned that the unfolding drama at U-Va could cause some faculty to leave.
"The current reaction by the faculty, staff, and students on and off Grounds, and among the donors and alumni to my impending departure, is not something I have stirred up. I have made no public statement," Sullivan said in the statement. "I did not cause this reaction in the last ten days, but perhaps the reaction speaks to the depth of the connections I have made in the last 22 months. Through all of the last ten days, my overriding concern has been the welfare of the University of Virginia."
Additionally, The Cavalier Daily obtained emails between Board of Visitor members and university staff that support reports that Dragas had been discontented with Sullivan for months.
Reports indicate that Sullivan has hired Raymond Cotton, a prominent higher-education attorney.