Posted on
Mon, Feb 6, 2012 : 5:59 p.m.
U-M faculty members say child porn discovery 'fell through the cracks,' stop short of calling for external review
By Kellie Woodhouse
A group of University of Michigan faculty members Monday stopped short of calling for an external review into a six-month lapse in university officials reporting the discovery of child pornography in a University Hospital employee area.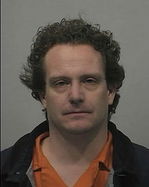 "Part of the nagging issue that's haunting the institution as a result of this case ... is the apparent discomfort with evaluations and investigations," John Lehman, a biology professor, said at a Faculty Senate Advisory Committee on University Affairs meeting Monday.
"This thing fell through the cracks," Lehman continued, criticizing the botched reporting of child pornography found on a thumb drive in an employee computer at University Hospital in May. Although a medical resident, her supervisor, hospital security and the university's legal office knew about the pornography, it was not reported to police until Nov. 18.
Stephen Jenson, a 36-year-old medical resident who worked regularly with children during the six-month reporting lapse, was charged Dec. 17 with four counts of possessing child pornography.
The committee, at first split on whether to ask administrators to conduct an external review, decided to table the matter until a Feb. 13 meeting. The committee gives suggestions to university administrators based on feedback from the school's faculty senate.
With the U.S. Department of Education, the Joint Commission, a hospital accrediting agency, and university auditors eyeing the case, the group said it would wait for more fact-finding to commence before suggesting an external review.
"We need to see if the ball was dropped and where in the chain of command if it was," said medical school professor Charles Koopmann. "Let's step back, not have a sudden burst of adrenaline and sudden reaction."
Faculty members expressed concern with the lack of communication between U-M Health System security and the university's Department of Public Safety, which are separate entities.
"Part of the problem appears to be that they don't communicate," said Kate Barald, SACUA chair and engineering and medical school professor.
Koopmann discussed the need to involve outside police departments in serious reviews and inquiries in order to avoid biased decisions made in self interest.
"I don't think they should keep things internal," he said. "Perception can be reality if we're investigating ourselves."
Physics professor Finn Larsen proffered that university investigators and administrators must act differently than Penn State University officials if the school hopes to maintain its public image.
"In this Penn State case part of what aggravated the situation was moving slowly and in an in-transparent manner," he offered.
While the committee did not call for an external review on Monday, it did pass the following resolution:
"Although the university's internal investigation into the current alleged child pornography possession at the Medical Center is ongoing, it is expected that a report will be issued in a matter of weeks. SACUA expects that the university will use this incident to carefully consider the recommendations of the Senate Assembly... on reporting criminal activity in the most expeditious and effective manner."
Annarbor.com previously reported on those suggestions, which were spurred on by the Penn State sex scandal in November.
"We're all concerned about the university's reputation," Barald said in an interview.
Kellie Woodhouse covers higher education for AnnArbor.com. Reach her at kelliewoodhouse@annarbor.com or 734-623-4602 and follow her on twitter.