Posted on
Wed, Mar 28, 2012 : 4 p.m.
U-M general counsel to resign and return to faculty position at law school
By Kyle Feldscher
Suellyn Scarnecchia, a vice president and the general counsel of the University of Michigan, will leave her position as of May 31, university officials confirmed Wednesday.
Spokesman Rick Fitzgerald said Scarnecchia will return to the University of Michigan Law School as a faculty member.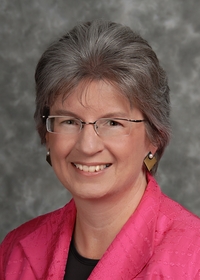 Fitzgerald emphasized Scarnecchia's decision was her own and not related to the
controversy involving a lawyer within the Office of the General Counsel
who did not notify police of the child pornography found on U-M Hospital resident physician
Stephen Jenson's
computer.
"This really has nothing to do with the Jenson case," Fitzgerald said. "Suellyn has a key position in handling the university's response to that case. (University) President (Mary Sue) Coleman has asked her to stay on as special counsel to the president, specifically so she can remain a part of the response to the Jenson case moving forward."
Debra Kowich, an associate general counsel at the university, will take over as interim general counsel on June 1, Fitzgerald said.
Scarnecchia became the vice president and general counsel of the university in June 2008. The general counsel advises Coleman, the university's Board of Regents and the university's executive officers on legal issues. The general counsel also manages the Central Campus, Health System, Technology Transfer and Development offices of the general counsel.
Scarnecchia was a faculty member at the University of Michigan Law School for 16 years, serving as associate dean for clinical affairs and teaching in the Child Advocacy Law Clinic, according to the university. She has a bachelor's degree from Northwestern University and a law degree from the University of Michigan.
Coleman sent an email to some university employees announcing Scarnecchia's departure on Friday, praising her work on the football program's NCAA case, the university's trespass policy and the Jenson case. Coleman said she'll personally miss Scarnecchia's help, but will continue to have Scarnecchia advise her until May 2013 to help resolve the Jenson case.
"While our students in the classroom and the Human Trafficking Clinic will benefit immensely from her knowledge and range of experiences," Coleman said, "I will miss her wise counsel and steady leadership in the general counsel's office during the past four years."
Coleman said a national search for a permanent replacement will take place and a committee will be appointed shortly.
The Office of the General Counsel came under fire after Susan Kay Balkema, an attorney in the University of Michigan Health System's Office of the General Counsel, led an investigation into child pornography found on Jenson's computer. According to the university's internal review, attorneys from the office informed the health system's chief compliance officer in June 2011 there was not enough evidence to bring the case forward to police, leading to a six-month delay in the investigation during which Jenson continued to see patients.
In December, Jenson was arrested and charged with four counts of possessing child sexually abusive material. He was fired in late December and is now facing federal charges of receipt of child pornography and possession of child pornography. The state charges have been dropped.
Kyle Feldscher covers cops and courts for AnnArbor.com. He can be reached at kylefeldscher@annarbor.com or you can follow him on Twitter.