Posted on
Mon, Feb 27, 2012 : 7:03 p.m.
University of Michigan rolling out Google switch next week
By Kellie Woodhouse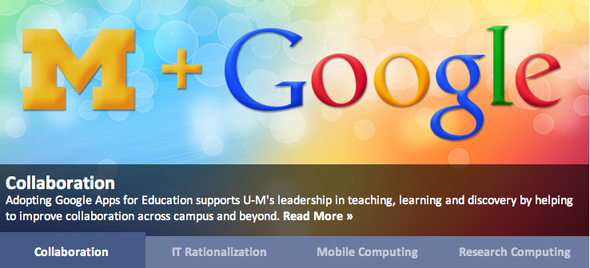 University of Michigan students' school email will look a lot like their personal Gmail accounts next week.
The school finalized an agreement with Google in October to transfer its email, calendar systems and other collaborative tools to the Google platform.
The switch to Google —dubbed the NextGen Collaboration Project— is expected to create a more uniform, streamlined and collaborative communication system at U-M, said Bill Wrobleski, U-M director of infrastructure projects.
"It's about collaboration," he said. "It's about how we can make our faculty and students more efficient in teaching, learning and research."
Changing providers also is expected to reduce costs by roughly $750,000 annually. It's expected to cost about $1.8 million to initiate.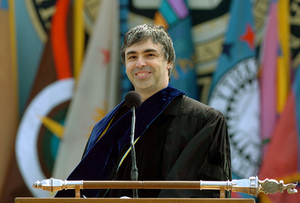 The transfer will begin officially on March 5, when the entire university community, including health system employees, will get access to dozens of Google collaborative tools, including a Google Docs, a document program that allows all invited users to make and view word, spreadsheet and illustration documents.
Students will switch to the new email system on that date, but U-M faculty and staff will switch to the new email and calendar system in May, June and July. Because of privacy laws, health system employees will continue using an internal email system. Students and staff can expect changes in the look and functionality of their email, although addresses will remain @umich.edu.
U-M is switching roughly 80,000 accounts to the Google platform.
The university has tutorial videos available for individuals who have difficulty using the new system. The NextGen Collaboration Project also will hold training labs for faculty and staff.
"Whenever you change tools your biggest challege is getting people to know how to use the new tools," he said. "It takes time to get people up to speed."
This month, the university tested the switch on about 1,500 accounts. The university has been able to largely automate the transfer process.
Wrobleski said the switch has been largely received positively; however some employees have expressed concern about Google email privacy and others have been reluctant to switch from the Microsoft calendar and collaboration tools they currently use.
"For some people this won't be their ideal choice," he said. "But when you're using Google tools daily, it's almost like an ecosystem of tools that go together and I think we're going to find that it changes how groups work together.
"We're going to see some big changes," he continued.
The deal has been in the works since 2010, when IT officials publicly acknowledged the need for a streamlined campus-wide online communication system and U-M's IT Council endorsed Google over Microsoft.
Both technology giants went head-to-head for a contract to replace more than 40 email and calendaring systems the university used.
This story has been updated to reflect updated information on the health system email system. Kellie Woodhouse covers higher education for AnnArbor.com. Reach her at kelliewoodhouse@annarbor.com or 734-623-4602 and follow her on twitter.