Posted on
Tue, Sep 7, 2010 : 9:09 p.m.
Willow Run school board fires former superintendent Doris Hope-Jackson
By David Jesse
Doris Hope-Jackson's controversial tenure with the Willow Run school district came to end at 6:28 p.m. tonight, following 17 days of due process hearings.
The school board unanimously voted to fire her for misconduct and a material breach of her employment contract. And Hope-Jackson, the former superintendent, has already filed a lawsuit against the district and board President Sheri Washington, alleging wrongful termination.
The pending litigation didn't seem to faze board members, who approved 20 total charges against Hope-Jackson. They voted that two weren't proven and dropped two more in the course of the hearings.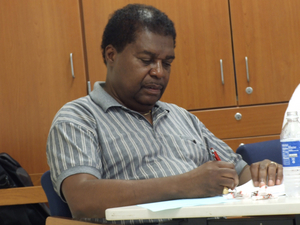 The bulk of the charges alleged that Hope-Jackson colluded with former student services administrator Laconda Hicks to misappropriate district funds. The charges also listed 22 different occasions the board believes Hope-Jackson acted improperly or unprofessionally.
Hope-Jackson wasn't at the meeting, although she was at the closed-door hearings. She was unable to be reached for comment tonight. Her lawyer has previously said the entire process was rigged to drive Hope-Jackson from the district and that Washington orchestrated the whole process to fire Hope-Jackson.
Washington has denied that, although e-mails between the two show they had a volatile relationship.
Many board members said they believe today's vote goes a long way toward ending Hope-Jackson's time in the district.
"It means that the district can move forward," Washington said. "We've been distracted through these hearings. This board was concerned that it follow due process. We wanted to make sure that each of these people were treated as individuals during these hearings. I don't think anyone knew it would take the turns that it did."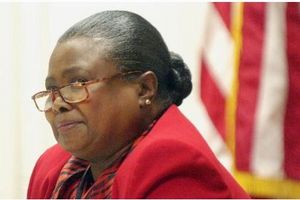 Hope-Jackson was hired in 2007. The thought among board members was that she would help turn the struggling district around.
But that didn't happen. The district continued to have money woes and continued to struggle academically.
And board relations with Hope-Jackson soured. In the summer of 2009, Hope-Jackson's staunchest supporters left the board - one retired and one didn't win reelection. Hope-Jackson critics replaced them.
Later that fall, Hope-Jackson was involved in a car accident and took a leave of absence.
When she came back, board members demoted her to a newly created administrative position, saying she didn't communicate with them about the time she would be away from the district.
In February, the board placed her and Hicks on paid administrative leave and issued a series of allegations against them.
Hicks was fired earlier this summer after her due process hearings.
It's estimated Hope-Jackson made around $70,000 while on paid administrative leave.
Her contract called for a base salary of more than $120,000. It would have expired at the end of this school year. It had a clause in that called for the board to pay the entire contract if she was fired for any reason other than a breach of contract or related issues.
David Jesse covers education for AnnArbor.com. He can be reached at davidjesse@annarbor.com or at 734-623-2534.