Posted on
Fri, Mar 26, 2010 : 6:30 a.m.
Willow Run school board charges ex-superintendent misappropriated funds, violated contract
By David Jesse
Recently demoted Willow Run Superintendent Doris Hope-Jackson repeatedly misappropriated local and federal funds during her tenure as the district's leader, the school board alleges in a 46-page memo approved Thursday night.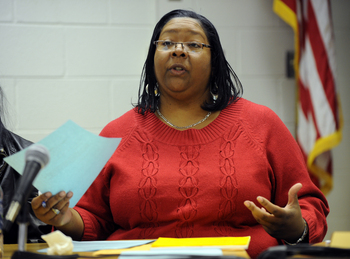 "As president of the board, it is my considered opinion that you abused your authority and that your misconduct and dereliction of duty as specified above is nothing short of shameful, reprehensible and inexcusable," board President Sheri Washington wrote in the document, obtained by AnnArbor.com through a Freedom of Information Act request. "It cannot be tolerated or condoned. It has adversely affected the district and has resulted in such a loss of confidence and trust in you, and respect for you, that you are unfit to continue in employment in this district in any capacity."
Download the documents
A similar document was sent to
Laconda Hicks
, students services administrator, alleging she worked with Hope-Jackson to defraud the district and misappropriate local and federal money.
The documents accuse them of "defrauding" the district, but does not contain allegations of Hope-Jackson embezzling funds for personal gain. Neither has been charged with any crimes. 
It wasn't immediately clear exactly how much money they are alleged to have misappropriated.

Both administrators now face hearings on the charges. If the charges are found to be true, both will have their employment terminated. 
They have until March 31 to notify the district whether they want the hearings to be open to the public or held in closed session. No date has been set for the hearings.
Both Hope-Jackson and Hicks have been on paid administrative leave since February. Hope-Jackson was reassigned in December from her position as superintendent to the new position of director of information and assessment, following her absence from the district after what she said was a car accident. Hope-Jackson earns about $122,000 in base salary annually.
Hope-Jackson and Hicks didn't attend Thursday's board meeting, where board members unanimously approved the charges following an hour-long closed session. Hope-Jackson and Hicks couldn't be reached for comment Thursday night.
Board members referred all comment to Washington.
Washington declined to say whether any local, state or federal investigations were focusing on the situation.
If the charges are found to be true, the district wouldn't have to pay the remainder of Hope-Jackson's contract, which runs until 2012.
Washington confirmed the district offered Hope-Jackson and Hicks a settlement to end their contracts, but said those offers were declined.
Many of the allegations contained in both administrators' letters are the same.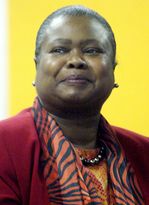 They allege the duo "colluded" to get Hicks more than $36,100 in extra pay by: modifying her contract without notifying the school board; allowing her to abuse the sick day system; paying her extra for attending events outside school hours at a rate of $100 an hour, despite being a salaried employee; and other methods.
The documents repeatedly charge both Hope-Jackson and Hicks "defrauded" the district of money.
In addition, the document alleges they spent more than $300,000 of federal Title I money on the Reading and Language Arts Centers Program.
At the same time, Hicks was researching "Teacher Perceptions of Professional Development Related to Multi-sensory training, using the Reading and Language Arts Centers Program.
"You and Dr. Hope-Jackson violated federal funding guidelines by allowing you to use RLAC to subsidize your educational research for your doctorate degree," the letter says. "In addition you misused … your administrative assistants, by having them work on your dissertation during the regular workday.
"You have been directed to provide a copy of dissertation and supporting documents but have not done so."
Hope-Jackson is also accused of giving extra, unauthorized pay to former high school principal Larry Gray and lying about his performance to a district calling to check his references.
Both Hope-Jackson and Hicks are also accused of "unacceptable and improper behavior in your interaction with employees, parents and board members."
In Hope-Jackson's case, the accusations say: "You have engaged in unprofessional, contentious, disrespectful, confrontational, accusatory, intimidating, threatening, bullying, mistreating and derisive and abusive behavior toward them. If someone has gotten on your 'wrong side,' you have exhibited improper negativity toward them and have been ruthless in your treatment of them, thereby abusing your authority. You have inappropriately used others to do your work."
Both documents quote numerous current and former employees who accuse the administrators of bullying and related behavior. In Hope-Jackson's case, two people also accuse her of demoting them because they are white in order to promote a less-qualified black person.
Throughout her three-year tenure at Willow Run, Hope-Jackson has been dogged by controversy. In July, a new school board with a majority of members aligned against Hope-Jackson took control of the district.
That led to Washington being named board president. She and Hope-Jackson have clashed numerous times in e-mails and meetings over the last several years.
David Jesse covers K-12 education for AnnArbor.com. He can be reached at davidjesse@annarbor.com or at 734-623-2534.