Posted on
Thu, Apr 26, 2012 : 2:59 p.m.
Ann Arbor to study later high school start times
By Danielle Arndt
Ann Arbor school board members expressed an interest Wednesday in studying the possibility of starting high school classes later for students.
Several national studies have found that teenagers are predisposed to sleeping between the hours of 11 p.m. and 8 a.m. because of how and when teens produce melatonin. Melatonin is a chemical, that according to studies, make teens "somewhat naturally night owls."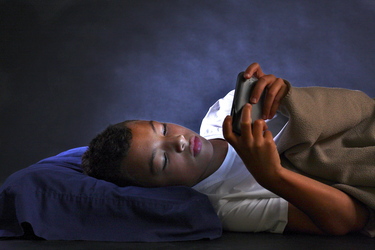 MLive.com file photo
High school start times in Ann Arbor currently are around 7:40 a.m.
Ann Arbor Public Schools Assistant Superintendent of Secondary Education Joyce Hunter led a discussion on start times at Wednesday's meeting at the request of trustees.
The presentation came amid a marathon meeting that lasted past 2:30 a.m. and included a discussion of budget cuts and impassioned pleas from the community to spare Roberto Clemente Student Development Center, which the district has proposed merging with another school.
The next step will be conducting a survey of parents and students to gather their thoughts on the concept. The district also plans to consult with local university professors and other experts in the area of start times and teen sleeping patterns.
Then a steering committee, comprised of community members, district officials, a board member, teachers, students and one transportation employee, will be developed with the intent that the committee will make a recommendation on later start times for the 2013-14 school year.
Hunter said collective bargaining contracts also will need to be analyzed to see what impact, if any, a later start time would have on employee groups.
The cons to changing start times, Hunter pointed out, would be parent work schedules, transportation logistics and potentially adverse effects on extracurricular activities. Hunter's recommendation was to have the steering committee analyze these aspects.
Superintendent Patricia Green said young people's livelihoods also need to be considered. Many teens work after school to save money for college, she said.
Board members discussed how changing the start times might impact the possible cuts the district may make to transportation this year, such as eliminating high school busing all together.
Trustee Simone Lightfoot said she does not like the idea of doing so many things piecemeal, one year at a time. President Deb Mexicotte said this topic, a dilemma about whether to put seventh-hour class options at the start or the end of the instructional day, ways to incorporate online learning and, of course, transportation are all sort of "bound up together."
"So when I think about it, I think much more holistically," she said. "If we are going to move high school start times, we obviously have to consider the ramifications for the entire day and there are a lot of things we end up having to look at as we go down this budget tightening road, such as using class time more efficiently."
Mexicotte added that in the district's current cash-strapped status, everything is intertwined. The board has to look at all pieces together, she said.
Trustee Irene Patalan said she is not convinced by the studies that claim later start times help performance.
"I kind of want to go and find the research that says don't do this (switch to a later start time)," she said. "I think there is an instinctual thing about my kids wanting more sleep...
"I guess I'm not convinced. But I do want more information."
Trustee Susan Baskett said her concerns are about transportation being used as an excuse for not doing something.
"Our transportation should work for us. We should not be tying kids to transportation," she said. "On the other hand, kids can be very creative if they want to do something. I came in early so I could be yearbook editor. … Let's not be wedded to one idea. If we are going to study this for yet another year, let's look at more options."
Other options might include a split schedule, Hunter said in her presentation.
Additional reading: Research by the National Sleep Foundation and a study from the University of Minnesota
Staff reporter Danielle Arndt covers K-12 education for AnnArbor.com. Follow her on Twitter @DanielleArndt or email her at daniellearndt@annarbor.com.