Posted on
Tue, Jun 29, 2010 : 10 a.m.
Ypsilanti school board adopts balanced budget that relies on union concessions, modest student loss
By Tom Perkins
The Ypsilanti Public Schools board approved a balanced budget of about $51.5 million for 2010-2011 Monday night, but it comes with a high level of uncertainty.
"This budget has more assumptions than any other budget I've ever seen," Board President David Bates said.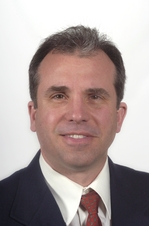 Among the assumptions Chief Financial Officer
David Houle
listed in a budget presentation to the school board during a public hearing Monday night is the willingness of the disrict's teachers union, the
Ypsilanti Education Association
to accept a 7-percent pay cut. The
Ypsilanti Support Staff Association
must accept a 4 percent pay cut after taking a 3-percent cut this year.
The district will save $2 million if the unions agree to the salary concessions.
The unions must also agree to a hard cap on district health care contributions, despite an unexpected $873,000 spike in health care costs.
The budget further assumes no more than 100 students will leave Ypsilanti schools, even though an elementary and middle school closed at the end of the year. Districts typically see students leaving when schools close..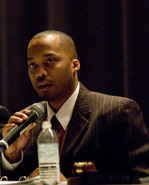 Houle said that figure was based on estimates developed with the deficit elimination plan. Several officials pointed to the early successes of
New Tech High School
in attracting new students, which they believe will help make up for some of the losses.
"Until you can see the whites of their eyes next year you don't know what you really have, but I'd say we are seeing some positive signs," Superintendent Dedrick Martin said.
The district would also need the state to maintain current per-pupil funding levels in order to have a balanced budget. The state has regularly adjusted those levels in the past. State aid accounts for over $20 million of the district's $51 million in revenues.
The deficit elimination plan projected a $431,000 surplus at the end of FYE 2011, but Houle said the district faced several unexpected issues. Most significantly, an increase in the retirement rate cost that's about $560,000 more than what was expected when the deficit elimination plan was adopted in December of last year.
After the meeting, union president Kelly Powers said the district is asking the teachers' union to work longer hours while taking a paycut and paying more towards benefits. She said the idea would likely "not fly with the union members," but did say they recognize that concessions have to be made.
The district is ending the current fiscal year with a negative $4.7 million fund balance.