Posted on
Wed, Jul 10, 2013 : 5:58 a.m.
Ypsilanti pushes for Smith Furniture building ownership change
By Tom Perkins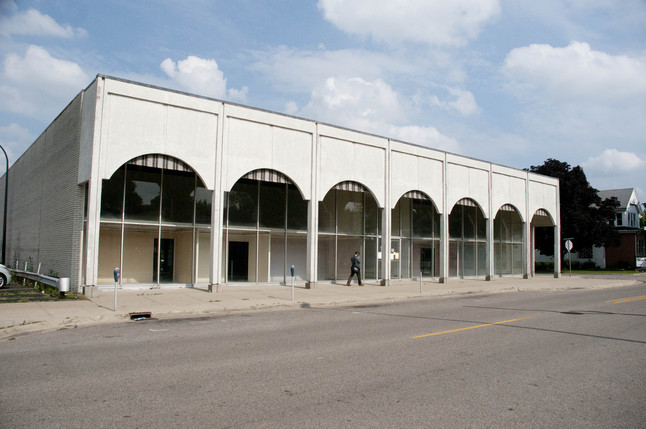 Tom Perkins | For AnnArbor.com
Ypsilanti's Smith Furniture building boasts one of the lushest, greenest lawns in the city.
Unfortunately, that lawn is growing inside the vacant, deteriorating structure.
The city is continuing in its efforts to get the property, which has largely sat vacant for most of the past two decades, brought up to code and redeveloped.
As the grass continues to grow, Smith's owner, James Pate, was charged last month with a criminal misdemeanor for ignoring a city order to bring the mold-infested downtown building up to code.
Assistant City Attorney Jesse O'Jack said a pretrial on the case against Pate has been postponed.
Concurrently, the city is pushing for an ownership change through one of two avenues. There is discussion of asking the Washtenaw County Circuit Court to appoint a receiver to manage and bring the property up to code if Pate continues neglecting to do so.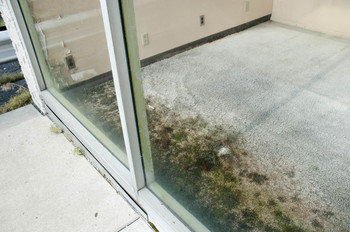 Tom Perkins | For AnnArbor.com
City Planner Teresa Gillotti said that is the course the city will take if Pate doesn't sell the property, which has remained largely abandoned since he purchased it in 1992. Pate was unable to be reached for comment, though Gillotti said Pate at least appears to be interested in selling.
"The city is taking more of a role in abating the problems at the property," Gillotti told Council Member Brian Robb when he asked about the building during a recent council meeting. "If (Pate) sells it, then we'll let him do that. If not, we'll see if there's interest in a receiver."
Pate, who once was the vice president at Ypsilanti Savings Bank, allowed his wife to use part of the building for an office until she passed away.
No estimate on how much it would cost to repair the building is available, though city officials consider it salvageable if on the verge of collapse. City records show it has a taxable value of $266,000. Pate bought the building from the former owners for $300,000 in 1992.
Among other issues at the property:
The roof is leaking and needs to be replaced.
Joists and beams are decaying and need to be addressed.
Various types of mold are blanketing the floors and parts of the ceilings and walls.
There is no operable ventilation system.
The foundation is cracking.
Pate has ignored all the city's correspondences regarding the building. He failed to show for a hearing in front of the city's dangerous building officer in June of 2012. Pate was given a timeline to begin repairs at the hearing, but he never complied.
That put the case in front of the City Council on Dec. 18, 2012. Council ordered the property to be brought up to code within 60 days.
Pate also ignored that order, which is a misdemeanor punishable by up to a $500 fine and/or 90 days in jail. That case is in the 14A2 District Court.
In the meantime, city officials are hopeful Pate will move forward with some type of action.
"Mr. Pate said he is seriously thinking about selling the building," said city attorney John Barr. "We're pushing to get him to get the building brought up to code, fixed, torn down; he needs to do something with it, not just leave it a dangerous building."
Gillotti said there is no timeline available on when the building must be sold or something must happen, but the city will move forward with receivership if necessary.
"We are kind of going down parallel paths to change ownership or to get the property in better shape soon," she said.
Tom Perkins is a freelance reporter. Contact the AnnArbor.com news desk at news@annarbor.com.