Posted on
Tue, Aug 28, 2012 : 5:57 a.m.
Ypsilanti school board delays superintendent evaluation
By Danielle Arndt
Superintendent Dedrick Martin will have to wait two more weeks for a performance evaluation from the Ypsilanti school board.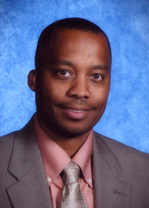 The district's Board of Education delayed Martin's annual review, which
was scheduled
for Monday's regular meeting, after a full agenda and an hour and half long presentation caused the board to run out of time.
It was shortly after 10 p.m. when the board reached its final item on the agenda — a closed executive session for the purpose of evaluating the superintendent and discussing ongoing negotiations with the Ypsilanti Principals and Administrators Association.
President David Bates decided, with the support of the board, to push back Martin's evaluation, despite the district already conducting the evaluation late for the 2011-12 academic year. The board did enter into closed session to talk about the YPAA's contract, which expires Sept. 1. However, no action was taken.
Districts generally evaluate their superintendents at the end of the school year or at the start of the new fiscal year, which for districts is July 1.
Martin's review now will be at the board's Sept. 10 meeting.
The Ypsilanti Board of Education will model its evaluation after Ann Arbor's this year.
Ann Arbor trustees do not fill out rubrics or use any sort of individual rating system to provide feedback for their superintendent. Instead, they discuss the superintendent's performance and develop a statement at the end that summarizes their thoughts as a group to be placed in the superintendent's personnel file.
At Ypsilanti's Aug. 13 meeting, Bates suggested Ypsilanti employ an Ann Arbor model for its 2011-12 review. The board agreed.
Danielle Arndt covers K-12 education for AnnArbor.com. Follow her on Twitter @DanielleArndt or email her at daniellearndt@annarbor.com.