Posted on
Fri, Feb 3, 2012 : 5:57 a.m.
Ypsilanti Township prepares legal action after locating owner of apartment complex
By Tom Perkins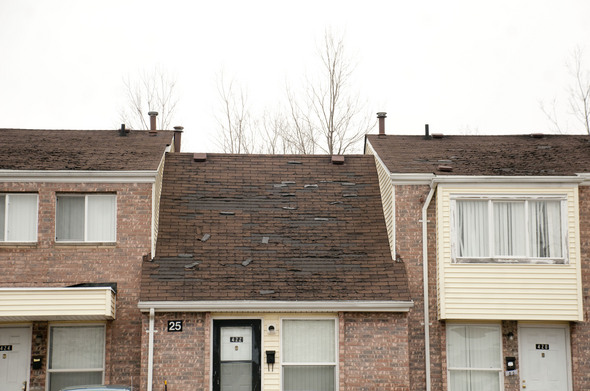 Tom Perkins | For AnnArbor.com
Township officials now have a clearer picture of the River's Edge apartment complex's ownership situation, but they still have no better idea when or how the multitude of issues at the 162-unit complex will be addressed.
A representative from a court-appointed receiver in charge of the property at LeForge and Clark roads contacted the township on Jan. 30 after reading a Jan. 29 AnnArbor.com article about problems at the complex.
Now, the township is preparing to file a lawsuit against the receiver in an effort to have the deteriorating buildings brought up to code. The issue could be brought before the Board of Trustees at its February meeting.
Carla Thornton, a representative from the Farmington Hills-based Finsilver/Friedman Management Corporation, told Building Director Ron Fulton that her company was appointed receiver on June 1, 2011, by Washtenaw County Circuit Court Judge Melinda Morris.
Next Door defaulted on its mortgage in March, and the mortgage is now held by Citizen's Bank. That subsequently led Citizen's to sue Next Door, and the parties agreed to put the complex into receivership under Finsilver/Friedman's control.
Next Door Apartments technically remains the property's owner, though all management responsibilities and assets have been transferred to Finsilver/Friedman.
The June 1 transfer to Finsilver/Friedman came two weeks after an initial notice of violation detailing issues at the property had been issued to River's Edge managers.
Fulton said Thornton told him the company had received the notice and a subsequent notice issued on July 25, but the company has yet to take any corrective action.
Thornton did not return calls from AnnArbor.com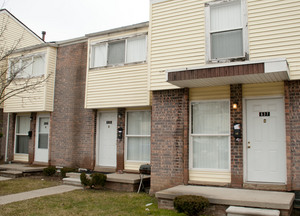 Tom Perkins | For Ann Arbor.com
"Nothing has been done and they have the (notices of violation)," Township Attorney Doug Winters said. "And they're in charge of the complex."
Winters outlined the problems in the notices of violation. Among other complaints are:
Deteriorating and leaking roofs.
Leaking windows.
Missing siding.
Missing trim.
Deteriorating porches that are separating from the buildings.
Sinking footings.
Overflowing Dumpsters.
"That is a sad commentary both as to what has transpired at this multi-unit complex during the time period Finsilver/Friedman has served as the receiver and since the Township continues to receive numerous complaints from residents who have to deal with a number of issues," Winters wrote in a Jan. 31 letter to Thornton.
The complex has a high occupancy rate, and Fulton said the township receives complaints from residents about leaking roofs and windows.
Next Door's mortgage dates back to 2007 in the amount of $5.6 million and records show it owes more than $307,000 in back taxes on the property.
Finsilver/Friedman can either manage the property until the debt to Citizen's Bank is paid off or sell the complex.
River's Edge is one of several problematic apartment complexes in the area. Neighboring Eastern Highland's ownership situation between jailed landlord David Kircher and Barnes and Barnes is in legal limbo. That has left several large buildings neighboring River's Edge vacant, though Fulton said they are secure and safe.
Across the street, Huron View Apartments, which is in the city of Ypsilanti, was hit with a rash of burglaries last year and management had refused requests by tenants for extra locks for protection.