Posted on
Fri, Apr 6, 2012 : 5:59 a.m.
Trey Burke's decision, Michigan basketball attrition just part of the deal in today's game
By Nick Baumgardner
Maybe Jordan Morgan was onto something.
On the eve of the Michigan basketball team's NCAA Tournament opener against Ohio last month, I asked the 6-foot-8 forward if there was a growing sentiment to continue the season as far as possible for departing seniors Zack Novak and Stu Douglass.
Morgan, as bluntly as possible, said no. It was about much, much more than that.
"You never know how long this group of players is going to be together," said Morgan as his eyes pointed toward his underclassmen teammates inside their Bridgestone Arena locker room. "This could be our last game where we're all playing together."
A little more than 24 hours later, Michigan's season ended. Five days later, Morgan's unintentional prophecy came true when the school announced Evan Smotrycz, Carlton Brundidge and Colton Christian would transfer.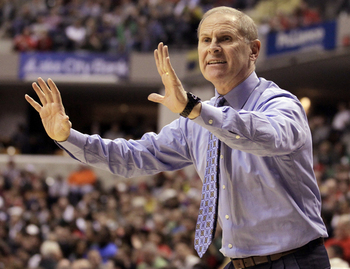 Associated Press
And now, less than a month after ending the most successful regular season in the program's last 26 years, the team's future looks even more clouded as Trey Burke continues to weigh his NBA draft options.
Welcome back to major college basketball, Michigan. This is the part they don't tell you about in the brochure.
Having excitement about the future is nice, but on this stage -- when you recruit and sign elite-level talent -- living in the now is about all one can really do.
If Burke opts to leave school after one season, it'd mark the third straight year the Wolverines lost an early-entry guard to the NBA draft.
Ideal? No. A necessary evil? Yes, actually.
Teams need talent to win, and talent isn't everlasting. It has options. It gets ideas. It has dreams that often swell beyond the walls of a college locker room.
And if you want to play with the big boys, run with the best and compete for titles, sometimes you have to roll with the punches and adapt accordingly.
Just ask John Calipari.
Michigan didn't expect Darius Morris to leave prior to the conclusion of the 2010-11 season, but he did. And the Wolverines moved on.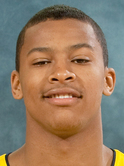 Michigan didn't expect Burke to leave prior to the conclusion of the 2011-12 season, but he might. If he does, it'll have to move on.
Whether Burke stays or goes, John Beilein's program will be in this position again down the road -- and that's not always a bad thing.
Some have questioned Burke's decision to look into the NBA at all, and called any desire to leave a poor choice. That is foolish. He's a talented basketball player with a dream, which he's very much allowed to pursue.
A poor choice would have been to blindly ignore the situation and not take an educated look at the NBA landscape.
As for transfers?
Well, that's not just a peril of playing on the big stage, it's a roadblock at every level of the game.
On March 28, six days before Kentucky beat Kansas to close out the 2011-12 season, CBS' Jeff Goodman published a list of every player in America that had the intention of transferring.
It contained 174 names. That's roughly 13 full teams.
College basketball isn't what it was 20 years ago. It's not what it was 10 years ago.
Players re-evaluate, they read mock drafts, they yearn for more playing time and they often have more voices in their ears than credit hours in a semester.
In five years, Beilein has successfully rebuilt the Michigan basketball program. The Wolverines expect to be an NCAA Tournament team each year, and recruit like it.
When you play at that level, you put everything you have into today, because you can't predict tomorrow. You recruit for the future, you plan for the future and you stock up for the future. But you still can't predict it.
To believe otherwise is naive, archaic and just plain dumb.
Uncertainty is part of the deal now.
Just ask Jordan Morgan.
Nick Baumgardner covers Michigan basketball for AnnArbor.com. He can be reached at 734-623-2514, by email at nickbaumgardner@annarbor.com and followed on Twitter @nickbaumgardner.
Want to stay connected to Wolverine basketball in your Facebook newsfeed? "Like" AnnArbor.com's Michigan Basketball News & Views.