Posted on
Fri, Mar 9, 2012 : 5:59 a.m.
Alabama is heavy favorite against Michigan, but must address massive turnover in complicated defense
By Kyle Meinke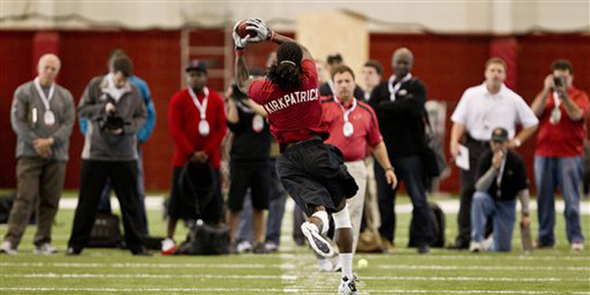 Associated Press
Defending national champion
Alabama
is a comfortable 14.5-point favorite for its season opener against the
Michigan football
team in September.
But as the Crimson Tide prepare to open their spring camp Friday, they no doubt have work to do before facing the Wolverines in the country's most-anticipated opener — one that will be played at the new Cowboys Stadium in Dallas.
Alabama, which went 12-1 last year en route to the national championship, must replace 15 of the 22 players who started in the title game against LSU. That includes seven on defense, where it loses three of four defensive backs and three of four linebackers.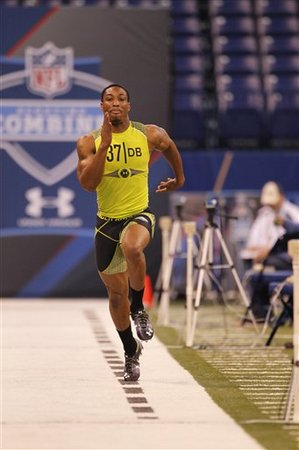 Associated Press
Michigan, on the other hand, returns eight starters to an offense that finished 26th last season in scoring,
and expects to be better in the second year
of coordinator
Al Borges'
system.
The Crimson Tide are brimming with big-time recruits, and they did finish No. 1 in overall and scoring defense last year, but the issue is whether the reinforcements will be able to pick up coach Nick Saban's notoriously complex defensive schemes.
"There ain't no one who can learn that defense in under a year," outgoing free safety Mark Barron said last month at the NFL Scouting Combine in Indianapolis. "We played in a very difficult defense, first of all. We did a lot of different schemes.
"I really don't believe anyone can learn that defense in under a year."
Barron, as well as cornerbacks Dre Kirkpatrick and DeQuan Menzie, were three of Alabama's best players last year. Michigan quarterback Denard Robinson won't have to worry about any of them.
Barron and Kirkpatrick are projected first-round picks in next month's NFL Draft, and Menzie is a mid-round pick.
At linebacker, Alabama loses Jerrell Harris, Dont'a Hightower and Courtney Upshaw to the NFL. Only weak-side linebacker Nico Johnson returns.
The Crimson Tide also are replacing Josh Chapman at nose tackle.
That's a lot of holes to plug in a complicated scheme, with no tuneups of any kind before facing Michigan in Week 1. Menzie said preparations are under way.
"They're hyped about it," he said at the combine. "I know they're working hard just for that game. Knowing Coach Saban, they'll be ready."
Perhaps complicating things is Robinson, who is entering his third year as Michigan's starting quarterback. Alabama did not face a dual-threat quarterback such as him last year, and it doesn't have a great recent history against them anyway.
Menzie compared facing Robinson to taking on Auburn's Cam Netwon in 2010 — when Newton led the Tigers to a 28-27 victory and accounted for all four of his team's touchdowns.
"He got loose on us, and Robinson will, too, if we can't contain him," Menzie said.
Asked what Saban's game plan is like for a dual-threat quarterback, Menzie said it's not so much predicated on stopping the run, or the pass, but about confusing the quarterback.
"A guy like (Robinson), you got to come up with a lot of schemes," he said. "A guy like Cam Newton, and a guy like Denard Robinson, they can beat you so many ways. If you can confuse him, you got a chance."
Alabama also is facing issues on offense, where it lost Heisman Trophy-winning tailback Trent Richardson and its top three receivers. Now, it is without Eddie Lacy (turf toe), the apparent heir at tailback, and offensive lineman Arie Kouandijo (knee) for all of spring camp.
Receiver Duron Carter, a highly touted junior college transfer who began his career at Ohio State, also is out due to suspension. His return is unknown, which complicates things as Alabama tries to replace its top three receivers.
The Crimson Tide also loses center William Vlachos.
But according to 5dimes.com, they remain 14.5-point favorites against Michigan — a team that won 11 games last season, and returns as many starters (15) as they are losing. Why?
"I mean, we had so much depth, it was crazy," Menzie said. "We still going to be good. We'll start the season off right. Michigan better be ready."
Kyle Meinke covers Michigan football for AnnArbor.com. He can be reached at 734-623-2588, by email at kylemeinke@annarbor.com and followed on Twitter @kmeinke.