Posted on
Fri, Dec 11, 2009 : 11:50 a.m.
Ann Arbor venture capital firm RPM Ventures raises $60 million for investments
By Nathan Bomey
Ann Arbor-based RPM Ventures raised $60 million for a new investment fund - its first new capital in nine years - for investment in promising information technology, officials said today.
"Reaching $60 million is no easy achievement," said LeAnn Auer, executive director of the Ann Arbor-based Michigan Venture Capital Association. "This shows their track record and the successes they can bring to Michigan."
RPM's new investment fund is about six times larger than its first fund, raised nine years ago when the firm was known as Waypoint Ventures.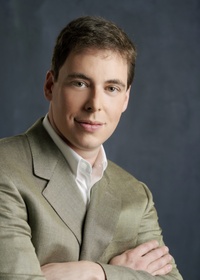 "We're very grateful and appreciate all the support we've gotten not just from southeast Michigan, but Lansing and the west side of the state," RPM partner Marc Weiser said. "I think the confidence that people have in Tony (Grover) and I and our model is indicative of the fact that everybody believes there's really great opportunities."
Investors in the fund include the Michigan Economic Development Corp.'s 21st Century Investment Fund and Venture Michigan Fund; former Michigan Republican gubernatorial candidate Dick DeVos' Windquest Group; and the Renaissance Venture Capital Fund, run by Ann Arbor investor Chris Rizik.

The new fund, raised during a financial crisis that destroyed many investors' hopes of raising money, ranks RPM among the top venture capital funds in the state. By comparison, Ann Arbor-based Arboretum Ventures, generally considered the most influential VC firm in Michigan, raised $73 million for a new fund in February.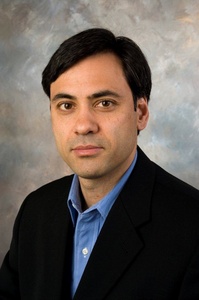 RPM expects to maintain its investment focus on information technology companies and physical sciences firms. The company's focus includes Michigan companies, other Midwestern opportunities and companies whose products are sold mostly to Midwestern customers.
David Parsigian, managing partner of the Ann Arbor office of Honigman Miller Schwartz & Cohn, whose clients include several venture capital firms, said Michigan needs more investors focused on software.
"For me the great thing about this fund is that it's focused mostly on information technology," said Parsigian, whose clients include RPM. "It's not a life science fund. It's not a medical device fund. Not that those things are bad. But I think we had a dearth of people focused on what used to be the hot thing, which is information technology."
Weiser agreed that the IT market is relatively underserved.
"There are a lot of people doing life sciences, but fewer of us doing IT," Weiser said. "It creates an opportunity for us. But at the same time we believe the more the merrier. We think there is plenty of opportunity."
Weiser said RPM, which has already made several investments out of the fund, expects to make another 8 to 10 over the next few years. The firm's existing investments include Ann Arbor-based firms Arbor Photonics, Quantum Learning Technologies and Mobius Microsystems.
"Our strategy is to find disruptive technologies and find researchers, professors and grad students that have the right kind of mindset, connect them with entrepreneurial business leaders and help them create their companies," Weiser said.

The news comes as RPM's profile has been heightened by its role in creating the TechArb, an incubator for student-led businesses formed this summer in the basement of 510 E. Washington St. in downtown Ann Arbor. RPM collaborated with the University of Michigan's Center for Entrepreneurship and Ann Arbor-based real estate firm McKinley Inc. to create the incubator as an experiment.
The idea took off, and U-M this fall established the TechArb as a permanent operation next to Google and Ann Arbor SPARK on the fourth floor of the McKinley Towne Centre. The idea also drew attention from 'PBS NewsHour,' which featured the TechArb on Tuesday and interviewed Weiser about the project.

"To reinvent Michigan really in my mind one of the best places to start is with these talented, hungry, driven students who are looking forward, not backwards," Weiser said.

Contact AnnArbor.com's Nathan Bomey at (734) 623-2587 or nathanbomey@annarbor.com. You can also follow him on Twitter.