Posted on
Sat, Apr 6, 2013 : 5:59 a.m.
Ann Arbor's Running Fit takes step toward new store on Washtenaw Avenue
By Lizzy Alfs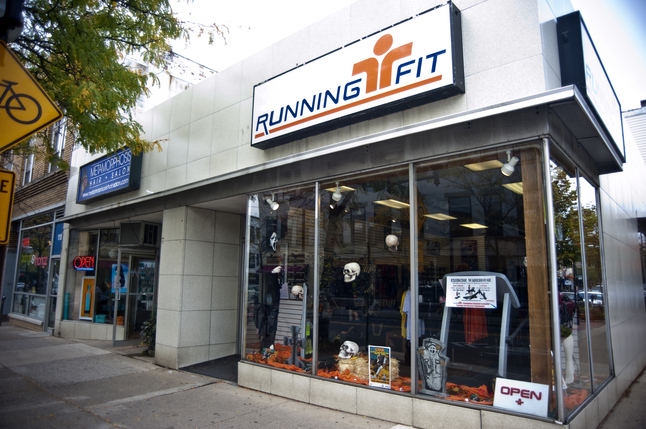 Joseph Tobianski | AnnArbor.com
It's the perfect marriage: a new
Running Fit
store is opening just east of Ann Arbor's
County Farm Park
this year.
"This is probably going to be the best store we have to run from," said Running Fit President Randy Step. "That's always big with the staff — the weekly run."
Step signed a lease for a 2,400-square-foot space in the under-construction Arbor Hills development, on Washtenaw Avenue between Huron Parkway and Platt Road.
The new store will be Running Fit's eighth location in Michigan, including the original store in downtown Ann Arbor and the headquarters on Jackson Road in Scio Township. The first Running Fit store opened in 1985.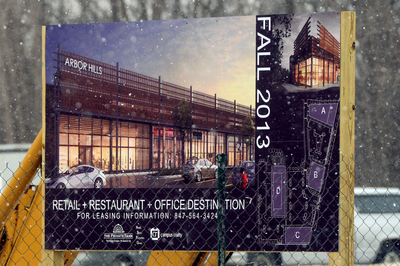 Melanie Maxwell | AnnArbor.com
"We did (this) more because the synergy of who was going to be in the (Arbor Hills) center and what was going on," Step said.
"I love to be next to like-minded businesses. Our No. 1 store is in Northville, and it's because we're next to REI," he continued.
Step said having a Running Fit store in a shopping center with lululemon athletica and The North Face — and being located across the street from a Whole Foods Market — will create a health and fitness hub in the Washtenaw corridor.
The new Running Fit will be similar to the other stores in Ann Arbor. Along with selling athletic shoes, the stores carry clothing and other items; offer shoe fittings; and host health and fitness-related events.
"We'll have a beginning run class out of (the new store) and a marathon training group," Step said.
Step said he's careful about expanding the company; the last time he opened a new location was the store on Jackson Road in 2009. When anyone can order shoes online with the click of a button, Step said it's about reaching out to individual consumers and spreading the word about the benefits of shopping at Running Fit.
"We have to go out and create a customer base and show them what we do," he said. "We have a pretty loyal following on our customer base. We track our sales and I think it's 70-something percent of our customers are return customers."
He added: "We don't rush into these things. We'll put together a very good team of people. That's the most important thing."
The store is set to open in August when the entire shopping center celebrates its grand opening. Step plans to ramp up hiring to staff the new store.
Other confirmed tenants in Arbor Hills are: Arhaus Furniture, Sur La Table, lululemon athletica, a restaurant by the Cafe Zola owners, Pizzeria Biga and Hot Mama women's boutique.
Lizzy Alfs is a business reporter for AnnArbor.com. Reach her at 734-623-2584 or email her at lizzyalfs@annarbor.com. Follow her on Twitter at http://twitter.com/lizzyalfs.