Posted on
Tue, Dec 15, 2009 : 4:59 p.m.
Borders strikes partnership to introduce e-book store, mobile application
By Nathan Bomey
Ann Arbor-based Borders Group Inc. today said it is partnering with Toronto-based Kobo Inc. to introduce an electronic book application and online store that will allow consumers to download e-books onto a variety of mobile devices.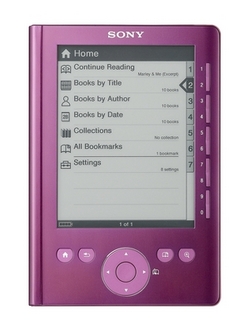 Borders said in a news release that it is investing in Kobo, a subsidiary of Indigo Books & Music Inc. Together, Borders and Kobo will launch an e-book store, delivered through Borders.com but available on many different digital devices, by the second quarter of 2010.
Kobo said it had secured about $15 million ($16 million Canadian) in financing from several investors, including Borders, to continue its expansion.
A Borders spokeswoman was not immediately available for comment.

The announcement comes as investors and book industry analysts have criticized Borders for lacking a defined e-reader strategy during the 2009 holiday shopping season, broadly considered a critical period for the struggling retailer.
The move means that Borders, which sells the Sony e-reader in its stores, is opting against developing its own e-reader. That stands in contrast to the strategies of Amazon.com, which has the Kindle, and Barnes & Noble, which recently introduced the Nook.
Instead, Borders plans to allow its new e-book application to be downloaded on smart phones - including Apple's iPhone, the BlackBerry and Android - and other digital devices for use by anyone.

An iPhone owner, for example, will be able to download the new application from the iTunes Store and wirelessly purchase books directly from Borders. It was not immediately clear whether Borders would charge for the application.
"Our partnership and investment in Kobo is a significant step in our digital strategy of providing e-books however our customers want to consume them," Borders CEO Ron Marshall said in a statement. "We look forward to building on this key element of our digital strategy as we address the growing e-book opportunity while also remaining committed to improving our brick-and-mortar superstore business."
Kobo's existing "Shortcovers" e-book application has been downloaded more than 1 million times in more than 200 countries.
"Borders shares Kobo's vision to provide any e-book on any device and we look forward to working closely with Kobo on content and distribution," Marshall said.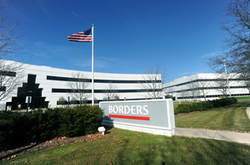 The announcement comes as Forrester Research has projected that sales of e-readers would increase from about 3 million in 2009 to 10 million in 2010. Sales of e-books are expected to top $500 million in 2010.
Marshall said last month that the Sony e-reader was "not a significant piece" of Borders' revenue.

Borders' total sales dropped 12.7 percent to $595.5 million in the third quarter, compared to the same period in 2008. Sales at Borders super stores open at least a year dipped 12.1 percent.
The company has about 25,000 employees, including about 800 at its headquarters on Phoenix Drive in Ann Arbor's Research Park, and more than 500 super stores internationally.
Borders' stock closed at $1.23 today, down 6.82 percent for the day and down from $2.01 on Nov. 23. Borders issued its announcement about the Kobo partnership after trading closed for the day.

Contact AnnArbor.com's Nathan Bomey at (734) 623-2587 or nathanbomey@annarbor.com. You can also follow him on Twitter."