Posted on
Thu, Mar 17, 2011 : 5:58 a.m.
Pittsfield Township planners: Costco proposal 'moving in a positive direction'
By Paula Gardner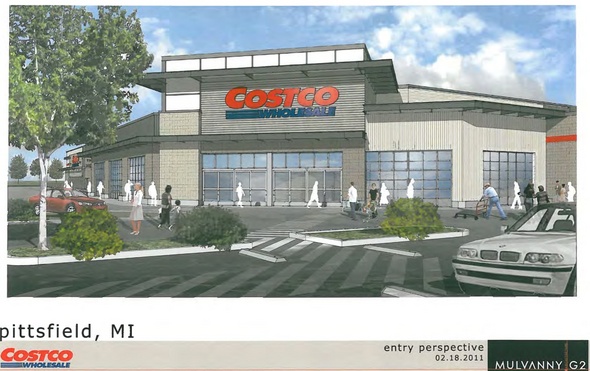 Costco
's plans to
build a store
near
State and Ellsworth
roads in
Pittsfield Township
are still moving forward, with township planners taking another pass through the rezoning petition at their meeting tonight.
The proposal hinges on rezoning of the property between Tyner Furniture and Airport Boulevard where the national warehouse store wants to build a 145,000-square-foot store.
The rezoning is in a holding pattern until the township finalizes its master plan revisions, Supervisor Mandy Grewal has said.
However, the Planning Commission will be giving Costco additional reaction to the proposed site plan tonight, following reviews by various township departments, in order to keep the process moving forward.
"The Planning Commission should look at this plan in terms of an area plan and give the applicant direction so they can finalize the … plan to bring back for action," township planner Paul Montagno wrote in his zoning review for the project on March 11.
The plans, wrote township planning consultant Richard Carlisle in his report, "are moving in a positive direction …. However, further modifications to the plans could provide benefits to the community in return for flexibility in the ordinance standards."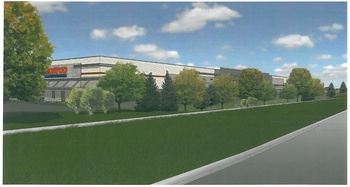 Township staff is asking Costco to follow through on several points, including traffic flow on the property, pedestrian access, how open space is used and what the gas station would look like. Lighting, stormwater management and tree preservation also are on the list.
Costco also is making its traffic mitigation suggestions to the township, following traffic studies by both the store's team and the township, Washtenaw County and Ann Arbor.
Costco's plan, based on images distributed by the township, call for:
• Adding a left-turn lane to the eastbound I-94 exit ramp at South State. • Adding a right-turn lane to South State at Airport Boulevard. • Building a crosswalk across South State at Airport Boulevard. • Widening the right-turn lane of Airport Boulevard west of State. • Adding a boulevard access drive on Research Park Drive to connect the entrance and exit lanes.
The proposed traffic improvements "are not a final plan," said Grewal.
The township continues to look at the potential impact from the rezoning in terms of the longer-term effects on traffic and not just immediate changes from the warehouse store.
The municipalities also are working on their recommendations.
"What the eventual mitigation and road plans are remains to be seen," Grewal said.
The Planning Commission meets at 6:30 p.m. today at Township Hall, 6201 Michigan Ave.
Paula Gardner is Business News Director of AnnArbor.com. Contact her at 734-623-2586 or by email. Sign up for the weekly Business Review newsletter, distributed every Thursday, here.