Posted on
Sun, Feb 14, 2010 : 5:57 a.m.
Dual entrepreneurs reflect next stage of Ann Arbor's startup community
By Nathan Bomey
They're extremist entrepreneurs - that is, an economic antidote of sorts for Michigan's ailing economy.
For many entrepreneurs, starting and managing a new company is supremely stressful and time consuming.
But for a few Ann Arbor business leaders, managing two startup companies at the same time is second nature.
Witness perhaps the region's most high-profile example of dual entrepreneurialism: Jennifer Baird, who for several years simultaneously led Scio Township-based Accuri Cytometers and Sonetics Ultrasound.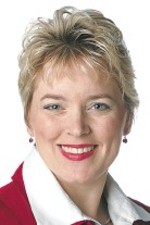 Baird resigned from Accuri in January to focus on Sonetics and "some of my other entrepreneurial ventures," as she called it.
"Sonetics is my first focus because I've been working on that on the side all along," she said.
She was not the only executive leading two Ann Arbor companies at the same time.

Data on the number of Ann Arbor area entrepreneurs who are leading two companies at the same time is not available. But Michael Finney, CEO of economic development organization Ann Arbor SPARK, said anecdotal evidence suggests that the number is increasing.
Finney said it illustrates that the region's entrepreneurial community is evolving.
"In robust communities where entrepreneurs and this kind of activity has been pretty fluent over the years, it's not uncommon," Finney said. "We're getting to the point where it's starting to be part of our culture."
Leading multiple companies at the same time is second nature for Vinay Gupta, CEO of Ann Arbor-based software firm Janeeva.
Gupta, a serial entrepreneur, said he still spends most of his time leading Janeeva. But he recently started another company, Joolze.com, on the side.
Gupta said he doesn't simultaneously lead multiple ventures to lessen his exposure to the risk of a single entrepreneurial venture.
"It's not about hedging bets," he said. "This is about, when you see a good idea and an unmet need out in the marketplace, how do you take advantage of it?"
This isn't the first time Gupta has led two companies at once. After selling Ann Arbor-based startup BlueGill Technologies to CheckFree Corp. for $250 million in 2000, he went on to serve overlapping tenures as an executive at firms called Sensicore, Translume and Discera.
Gupta's latest startup, Joolze.com, launched a few months ago, aims to provide homeowners a one-stop venue to determine how to improve energy consumption at their houses.
"You can go in and get a sense very quickly on what your choices are for your own home," he said. "It could be around energy efficiency, where you can save energy. It can be on what your options are to generate energy."
Fostering a community in which entrepreneurs jump from startup to startup is important to convincing talented leadership to stick around, Finney said.
Tech entrepreneurs face a variety of challenges related to funding, hiring and legal issues, for example.
Even experienced entrepreneurs like Baird benefit from the resources offered by local nonprofit support organizations such as SPARK, Ann Arbor-based Great Lakes Entrepreneur's Quest and the Small Business Technology and Development Center, not to mention a variety of for-profit consultants.

"What Jenn did with Accuri is certainly a wonderful story, and the fact that she's committed (to another startup) is a great indication that she can get the kind of resources that she needs in the area, everything from talent to funding," Finney said.
Baird said she's witnessed the region's entrepreneurial community flourish in years since she started Sonetics, which actually predates Accuri.
"It has just got so much more robust," she said. "There's just lot of good technology, good people, there's lots of opportunities. I love creating companies and building businesses here in the state."
Even if it means two businesses at once.
Contact AnnArbor.com's Nathan Bomey at (734) 623-2587 or nathanbomey@annarbor.com. You can also follow him on Twitter.