Posted on
Tue, Jan 31, 2012 : 5:37 p.m.
Entrepreneurs cite 4 emerging opportunities to accelerate Michigan's economic recovery
By Nathan Bomey
The auto industry is getting most of the credit for Michigan's gradual economic recovery, but economists generally agree that the auto industry's resurgence can only stabilize the economy. It won't lead to a sustainable period of growth.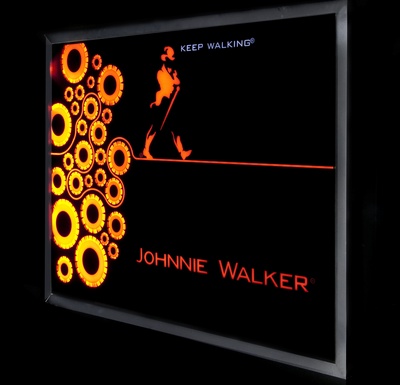 Photo courtesy of Estrakon
President
Barack Obama
, who has made the comeback of the U.S. auto industry a
centerpiece in his re-election campaign
, acknowledged that the manufacturing sector's potential is limited.
"Not all the jobs that have gone overseas are going to come back," Obama told a crowd of 4,000 in Ann Arbor on Friday. "We have to be realistic."
That's why Michigan — while celebrating the auto industry's focus — is aggressively pushing into new industries.
More than 1,000 entrepreneurs, business executives and economic development leaders are gathered today at the Annual Collaboration for Entrepreneurship event at Ann Arbor's Skyline High School to discuss various issues facing Michigan's entrepreneurial economy.
Here are four specific industries cited at the conference as strong growth opportunities for the state:
--Food safety and protection. Michigan's agricultural sector is worth about $71.3 billion, and it's flourishing. But food safety remains a huge opportunity, said Joan Bowman, vice president of external affairs for Battle Creek-based Global Food Protection Institute.
Bowman said the Global Food Protection Institute is hoping to become a full-service business accelerator that will help Michigan companies develop technologies to prevent disease outbreaks. That includes technologies that can address issues in farm fields, processing and retail sales.
"Food protection makes sense for Michigan," she said. "We're looking at technologies that can rapidly identify pathogens and toxins in food and ones that are easily transportable in the field and give a quick result. Specifically we're looking at technologies that have advanced past the laboratory and university phase and are ready for commercialization."
In Ann Arbor Township, not-for-profit NSF International, which has more than 400 employees, is already a key player in the food auditing industry.
--Electric vehicle charging infrastructure. Although the battery sector has encountered significant obstacles, the gradual rollout of plug-in hybrid electric vehicles and fully electric cars presents a significant opportunity for charging infrastructure, said Larry Granger, chief information officer of startup Livonia-based PEP Stations LLC.
PEP Stations expects to manufacture between 500 and 1,000 charging stations for use in 2012 in commercial applications and public places. The devices have a magnetic card reader and a touch screen that improve usability, allowing drivers to charge their parked vehicles.
"This is every place you leave home where you stop for 30 minutes," Granger said. "It's a virtually unlimited, untapped market at this point."
But Granger also acknowledged significant challenges — namely a lack of startup investment in Michigan.
"It seems like especially in the state of Michigan, it is a bear to get money," he said.
--Mobile software development. Jimmy Hsiao, CEO of Ann Arbor-based Logic Solutions, which was founded in 1995, said a mobile version is quickly becoming required for websites.
As the Web developed, most desktop-based software applications have integrated a Web component or migrated entirely online. "In the near future, most software will also have a mobile portion," Hsiao said.
Although mobile application development has become a significant opportunity for Ann Arbor area companies like Logic Solutions and Mobiata, the challenge is the pace of change in the industry — which Hsiao described as "extremely fast."
"Mobile has a lot of players," he said. "Because there are a lot of players, there is no on dominant" entity.
--Solid-state lighting. Michigan can already stake a claim as "a leader in solid-state lighting," said Tim Slusser, technology development manager for cluster development at the Michigan Economic Development Corp.
That sector includes specialized LED makers like Ann Arbor-based Estrakon Inc., which recently won a six-figure early-stage venture capital investment from the Michigan Pre-Seed Capital Fund, which is managed by Ann Arbor SPARK. Estrakon is expected to add about 13 jobs in 2012.
Michigan's existing solid-state lighting industry is an example of an industry that will benefit from the MEDC's new focus on "economic gardening," which emphasizes development of existing companies, instead of attraction of outside companies, Slusser said.
"This is something new for economic development in the state of Michigan," he said.
Contact AnnArbor.com's Nathan Bomey at (734) 623-2587 or nathanbomey@annarbor.com. You can also follow him on Twitter or subscribe to AnnArbor.com's newsletters.