Posted on
Sun, Mar 6, 2011 : 5:45 a.m.
Five key observations on changes in Ann Arbor region's jobs market
By Nathan Bomey
Pfizer is gone. General Motors' Willow Run plant is closed. Borders is contracting after its Chapter 11 bankruptcy filing in February.
Yes, the complexion of the Ann Arbor region's top employers has shifted significantly in recent years.
Here are five key observations on changes in the area's employment picture over the last five years, as found in TOP 50 EMPLOYERS 2011 Ann Arbor area.doc">AnnArbor.com Business Review's annual list of Washtenaw County's Top 50 employers.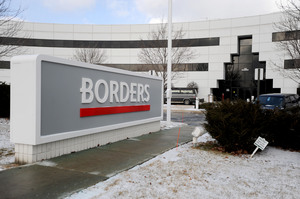 AnnArbor.com files
1. The shift in book sales toward the Internet and e-readers is affecting the local economy in several ways.
Borders' bankruptcy filing was a global example of the book industry's contraction. The company now employs about 619 workers in Washtenaw County, down from 1,330 five years ago. But industry changes have hurt the area's book printing sector, too. Chelsea-based Sheridan Books employs 350 workers, down from 430 five years ago; Scio Township-based Malloy Lithographing has 230 workers, down from 320; and Ann Arbor-based Edwards Brothers has 420 workers, down from 450.
2. Governmental funding cuts pose a risk to jobs.
The government's role in Washtenaw County's employment market is enormous. Eight of the region's 10 biggest employers - comprising 68,947 employees - rely heavily on taxpayer dollars of some kind. If the Michigan Legislature approves something similar to the massive budget cuts proposed by Gov. Rick Snyder last month, the Ann Arbor region's governmental entities may have to turn to job cuts to balance their budgets.
3. The region's second largest private sector employer, Thomson Reuters, is also one of its quietest.
The company rarely discusses its 1,800-person workforce in Ann Arbor. However, that workforce is about to get bigger. The company is reportedly hiring lawyers to staff a new legal services unit to be established in Ann Arbor.
4. The health care sector has emerged as the region's biggest and most important employer.
Plain and simple. The University of Michigan Health System alone employs more than 30 times as many workers in this area as Borders. The health care industry should be credited with ensuring the long-term stability of the Ann Arbor region's employment market.
5. The auto industry is permanently smaller.
The auto industry has stabilized - finally - but it'll never return to its position as the No. 1 driver of economic growth in Michigan. In Washtenaw County, GM's Willow Run plant and Automotive Components Holdings' Ypsilanti plant were shuttered during the auto crisis. Additional cuts hit ACH's Milan plant and numerous suppliers.
Contact AnnArbor.com's Nathan Bomey at (734) 623-2587 or nathanbomey@annarbor.com. You can also follow him on Twitter or subscribe to AnnArbor.com's newsletters.