Posted on
Wed, Jul 17, 2013 : 10:33 a.m.
Halal Mexican restaurant to open on Plymouth Road in August
By Lizzy Alfs
Related story: Don Juan Mexican Bar & Grill to open on Ann Arbor's West Stadium
A restaurant serving halal Mexican food is preparing to open in the Plymouth Road Mall in Ann Arbor, Concentrate Media reports.
Hola, owned by Ali Hijazi, is opening in a 2,200-square-foot former office space between Songbird Cafe and Curry Up restaurants in the mall at 2709 Plymouth Road. Renovations are underway and Hijazi hopes to open Hola in August.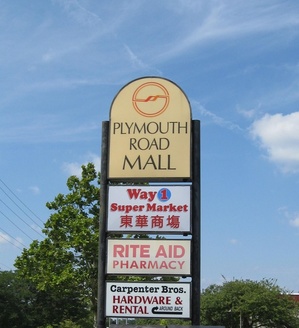 loopnet
Concentrate reports the restaurant's menu will consist of halal Mexican food, or items that are prepared in accordance with Islamic guidelines. Hijazi is working with a Mexican business partner who will oversee the food operations.
Hola is the latest addition to the shopping center on Plymouth Road, which has seen a number of changes in recent years. Among them: Baskin-Robbins ice cream shop closed, Songbird Cafe and Curry Up opened, Domino's Pizza vacated the center, and a 21,000-square-foot mixed-use building was constructed in front of the mall.
Lizzy Alfs is a business reporter for AnnArbor.com. Reach her at 734-623-2584 or email her at lizzyalfs@annarbor.com. Follow her on Twitter at http://twitter.com/lizzyalfs.