Posted on
Fri, Nov 25, 2011 : 4:42 a.m.
Images from Black Friday as shoppers seek deals at Ann Arbor area stores
By Melanie Maxwell
The clock struck midnight — and the holiday shopping season kicked into high gear throughout the Ann Arbor area.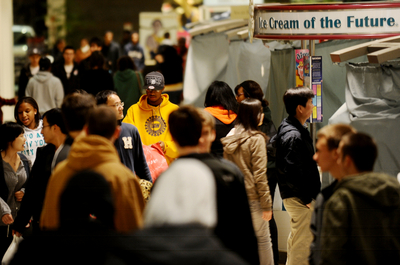 Melanie Maxwell | AnnArbor.com
With several big-box stores and Briarwood Mall stores opening at midnight for the first time, Black Friday has a different feel this year.
Here's more coverage on AnnArbor.com:
Thousands of Ann Arbor area shoppers line up for midnight deals as Black Friday arrives
Black Friday crowd gets younger: Midnight store openings draw Ann Arbor area youth
Video: Black Friday line at Best Buy extended hundreds of feet around back of complex
Air Jordans, Ugg boots, watches: Black Friday shoppers flock to Briarwood Mall
Shirtless models draw attention at Abercrombie & Fitch, Hollister on Black Friday at Briarwood Mall