Posted on
Mon, Jul 12, 2010 : 10:17 a.m.
Medical devices startup Accuri Cytometers raises $6 million in financing
By Nathan Bomey
(This story has been updated after Accuri issued a press release detailing its plans for the financing.)

Ann Arbor area medical devices startup Accuri Cytometers raised another $6 million in venture capital, the company announced this morning after issuing a filing Friday with the U.S. Securities and Exchange Commission.
The financing will help Accuri tailor its cell analysis device for use in the in vitro clinical diagnostics market, officials said.

The new funding comes after Accuri raised $4 million in 2009 and $13 million in 2008 -- financing that helped the firm expand its manufacturing capacity for its cell analysis device and introduce a key accessory to its main product.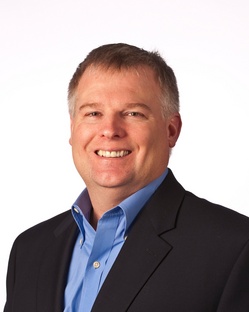 Ann Arbor-based venture capital firm
Arboretum Ventures
, a previous investor in Accuri, participated in the company's latest funding round. The
InvestMichigan! Program
, a venture capital fund managed for the state by global investment firm
Credit Suisse
, also provided financing along with
Baird Venture Partners
,
Fidelity Biosciences
and
Flagship Ventures
.
Accuri's cell analysis device is already available for various laboratory functions but the company wants regulatory approval to sell it for IVD uses.
"This financing round will enable us to respond to a rising number of requests for an Accuri flow cytometer for clinical diagnostic applications, providing the same benefits of high performance, cost-effectiveness and ease-of-use experienced by our life science research customers," Accuri CEO Jeff Williams said in a statement.
Scio Township-based Accuri, which had about 80 employees earlier this year, topped $10 million in revenue in 2009 for its C6 flow cytometry device.
Venture funding typically helps companies introduce new products, hire more employees or expand facilities.
Williams, in an e-mail, declined to discuss Accuri's hiring plans but said the company now has 87 employees.

"The Accuri C6 continues to receive outstanding acceptance in the marketplace, as a rapidly expanding number of scientists worldwide discover the benefits of round-the-clock access to high performance flow cytometry," Williams said in a May 6 news release. "We look forward to reporting on further innovative uses as our growing customer base applies the power and versatility of the Accuri C6 to both traditional and novel applications."
The financing comes five months after Williams joined Accuri. He came to the firm after his previous company, Pittsfield Township medical devices startup HandyLab, was sold for $275 million to Becton, Dickinson and Co.

Williams took over for Accuri cofounder Jenn Baird, who is leading Scio Township startup Sonetics Ultrasound.

Contact AnnArbor.com's Nathan Bomey at (734) 623-2587 or nathanbomey@annarbor.com. You can also follow him on Twitter or subscribe to AnnArbor.com's newsletters.