Posted on
Fri, Jun 3, 2011 : 10:53 a.m.
Michigan's brownfield redevelopment tax credits are history, but new incentive pool created
By Nathan Bomey
MACKINAC ISLAND — The reconfiguration of Michigan's brownfield redevelopment efforts was necessary due to the state's financial challenges and the dysfunctional way tax credits were being distributed under the old system, Gov. Rick Snyder said today.
Under the tax reform law approved by the Michigan Legislature and signed by Snyder last month, brownfield tax credits — distributed to offset the cost of redeveloping distressed properties with environmental issues — were wiped out.
But in the 2011-12 fiscal year, which starts Oct. 1, the Michigan Economic Development Corp. will have a general pool of $100 million for a variety of different incentives, including brownfield redevelopment sites.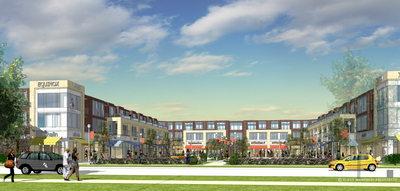 From The Harbor Companies LLC
Political officials and business leaders say that brownfield redevelopment projects are vital to revitalizing distressed urban areas and old buildings that have environmental issues.
Snyder said today at the Detroit Regional Chamber's annual Mackinac Policy Conference that brownfield redevelopment is important. But he said the tax credits were being handed out frivolously.
"It got to the point where you could qualify if you had a house in the suburbs and in the winter your lawn was brown," Snyder said. "That's not brownfield development."
In recent years, Ann Arbor area developers have secured brownfield redevelopment tax credits and historic preservation tax credits for several different projects. Those include the Zingerman's expansion in Ann Arbor and the Mellencamp building and West Michigan Lofts project in Ypsilanti. All projects that have already received tax credits will keep them.
But developers say that other brownfield projects, including Ann Arbor's polluted former Georgetown Mall site, may not be redeveloped without tax incentives.
Under the new system, developers seeking to revitalize brownfield sites will have to convince the MEDC that their projects are worthwhile.
"We could do a loan, we could do a grant, we could do a direct investment, we could do a hybrid of those," MEDC CEO Michael Finney told AnnArbor.com. "We have incredible flexibility to make investments work and because of that (it will be) less costly than tax credits."
George Heartwell, mayor of the city of Grand Rapids, said brownfield redevelopment is "the linchpin of our economic development strategy," but he suggested that he still supports the governor's changes.
"The fact that the appropriation is larger than anticipated is welcomed," he said. " I think the approach is a good approach and I look forward to seeing that pool built over the years."
Dave Bing, mayor of the city of Detroit, which has a number of projects that have previously qualified for brownfield tax credits, said the tax reform will lead to changes.
"Down the road, we'll have to rethink some of the redevelopment opportunities that are there," he said.
Snyder, repeating a sentiment he's regularly expressed since the early days of his gubernatorial campaign, said a "great urban environment" is important for attracting young talent.
"Many of them are looking for that urban environment," he said. "The comeback of Detroit is critical to the future of Michigan."
Contact AnnArbor.com's Nathan Bomey at (734) 623-2587 or nathanbomey@annarbor.com. You can also follow him on Twitter or subscribe to AnnArbor.com's newsletters.