Posted on
Wed, Jul 28, 2010 : 6 a.m.
'Netflix for baby clothes'? University of Michigan student entrepreneur earns national recognition
By Nathan Bomey
University of Michigan senior Allen Kim calls it the "Netflix of baby clothes."
Now the industrial operations engineering major is getting national attention for his business, Bebaroo.com, which helps parents rent baby clothes, similar to how Netflix allows movie enthusiasts to rent DVDs through the mail for a monthly fee.
Kim, an Ann Arbor Huron High School graduate, this week was named as one of five finalists for Entrepreneur Magazine's 2010 College Entrepreneur of the Year award.
Kim, an active member of the MPowered Entrepreneurship group, created the online clothing rental service to give moms and dads an affordable option to the expensive cycle of babies growing out of their clothes. From 0 to 3 years old, a typical baby needs 16 sets of clothes, costing $150 each, he estimates.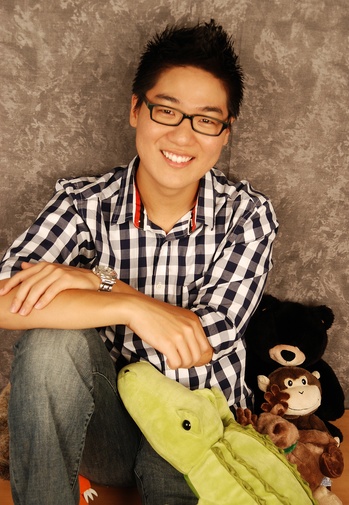 Photo courtesy of Bebaroo.com
"There's a huge inefficiency in baby clothes and parents spending so much money on baby clothes and simply going to waste," Kim said. "And I thought, there has to be a more sustainable, efficient way for parents to clothe their kids."
Kim, along with co-founder Luis Calderon, who will receive a master's degree this December from U-M's Erb Institute, launched the pilot site in March.
Votes from the public, which can be cast here through mid-September, help decide the winner, who will receive a $5,000 prize as an investment for their company.

Through Bebaroo, parents pay a monthly fee that gives them access to a catalog of clothes, mostly for special occasions. At any time parents can mail them back for free using a box provided by the company and ask for new sets of clothes in return.
Right now parents have to request an invitation to use the site, but Kim and Calderon plan to open it up to the public in December. At that point, the site would need capital to establish an inventory system, which can be costly.

Kim said angel investors and venture capitalists have expressed serious interest in funding the site.

"Right now we're in a stage where we want to prove out that the market exists," he said.
Bebaroo.com, which already has 20 paying customers, purchases new baby clothes at wholesale. The entrepreneurs said they're currently seeking to hire a "chief mom," preferably with expertise in merchandising, to handle clothes acquisition for the site. They said the site would use new clothes and gently used clothes that have been cleaned.
"We'll start shipping clothes this week or next," Calderon said.

The entrepreneurs said they've talked to hundreds of moms, day care centers and others to collect input on how to tailor the service. The site plans to focus mostly on baby clothes for special occasions.
"Parents have been telling us that those special occasion clothes are actually the biggest painpoint," Kim said. "They almost never use it, but they actually have to buy it because of those special occasions."

The nomination marks the latest recognition of the momentum for U-M's student entrepreneurial movement, which includes a business incubator for student-led companies, the 1,000 Pitches competition and dozens of courses that include entrepreneurial education.
Bebaroo.com is currently headquartered in U-M's TechArb incubator down the hall from Google in the McKinley Towne Centre building in downtown Ann Arbor.
U-M's efforts to boost the companies formed by its students recently attracted the attention of the federal government. U.S. Secretary of Commerce Gary Locke earlier this month said the TechArb incubator is a program that could be replicated throughout the country.

"We're going to see an increase in startup company activity and success stories like Allen's Bebaroo.com company," said Doug Neal, director of U-M's Center for Entrepreneurship, which helped form the TechArb. "But you're also going to see U-M recognized as an entrepreneurial leader."

Contact AnnArbor.com's Nathan Bomey at (734) 623-2587 or nathanbomey@annarbor.com. You can also follow him on Twitter or subscribe to AnnArbor.com's newsletters.