Posted on
Thu, Oct 4, 2012 : 1:24 p.m.
Plans call for former Elbow Room in downtown Ypsilanti to reopen as a Mexican restaurant
By Tom Perkins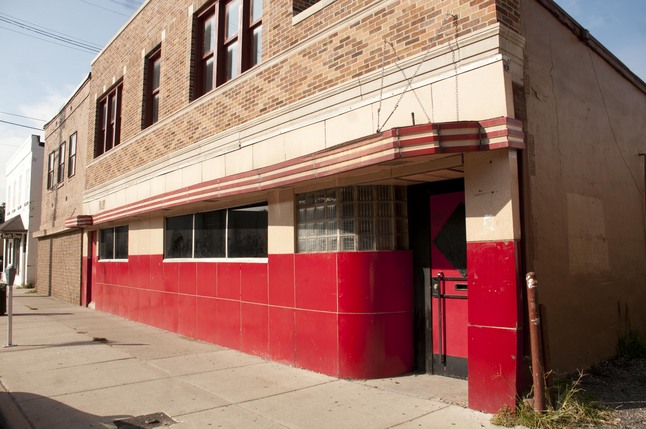 Tom Perkins | For AnnArbor.com
The former Elbow Room, a longtime downtown Ypsilanti dive bar and rock music venue, has been purchased.
Its new owner is hoping to have a Mexican restaurant and bar open by early 2013.
Andrew Epstein recently bought the bar, at 6 S. Washington St., for $50,000 from the estate of its former owner, Marion Campbell. But that cost does not include a liquor license.
It was previously listed for $250,000 with a liquor license on Criagslist several days after it closed in 2011.
The bar closed after changing management several times but remained owned by Campbell.
Epstein said he and his wife had been looking at locations for several months, including a former Mexican restaurant just west of downtown Ypsilanti, but the Elbow Room was more affordable and in a better area for his type of business than anywhere else he looked in Washtenaw County.
"We particularly like downtown Ypsilanti, and that strip on Michigan Avenue has really come around," he said. "We just want to add to it and I think that another restaurant/bar would be perfect, in addition to Red Rock, Bona Sera and everything else that is part of that scene.
"We want to target a younger demographic, and there is more of a younger scene in Ypsilanti than Saline, Dexter and even a lot of parts of Ann Arbor."
Epstein said his wife is from Mexico and they lived in Los Angeles for 10 years, and they want to bring the flavors they enjoyed there to Ypsilanti.
"We're looking forward to offering local ingredients and offering our take on the food we ate in Mexico and L.A.," he said.
Epstein envisions a casual atmosphere with prices that aren't cheap but not expensive. Although the building didn't come with the liquor license, the couple hopes to take advantage of a downtown redevelopment liquor license offered by the city.
Businesses that invest at least $75,000 in rehabbing a building are eligible for a redevelopment license, which can be around $40,000 cheaper than the market rate.
Epstein said the days of regular live music at the Elbow Room are probably done, but he is a musician himself and had previously performed at the bar. He said he would like to see some live music for special events, but said that idea still had to be thought out.
The second story will probably first serve as an office and possibly be renovated to include an apartment, Epstein said, but he added renovating the first floor is the priority.
He said the project is still in the planning stages, but he and his wife are excited to own the building, especially one where he used to spend time performing and hanging out.
"It's a trip that we got the keys and we are going forward with it," he said. "It's exciting and we're looking forward to getting it open."
Tom Perkins is a freelance reporter for AnnArbor.com.