Posted on
Thu, Feb 28, 2013 : 5:59 a.m.
Restaurateur Sava Lelcaj to open new restaurant and bar in downtown Ann Arbor
By Lizzy Alfs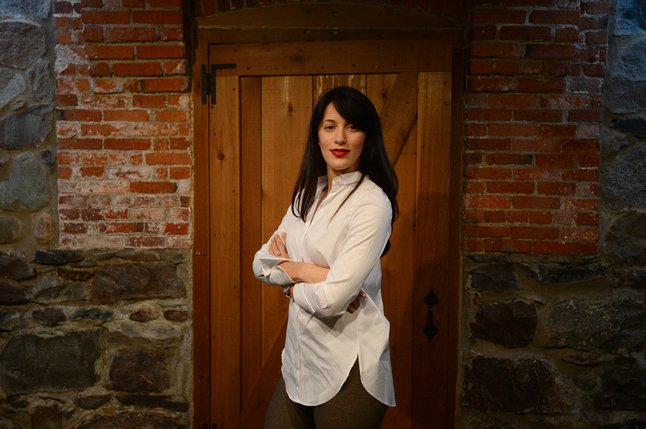 Melanie Maxwell | AnnArbor.com
Ann Arbor restaurateur
Sava Lelcaj
has plans to open her third venture downtown: a Mediterranean small plates restaurant and bar.
Lelcaj signed a lease Wednesday afternoon to take over the space occupied by Mahek Indian restaurant at 212 E. Washington St.
That move — coupled with her recent purchase of the neighboring building at 216 E. Washington — will create a roughly 6,500-square-foot restaurant and bar just blocks away from her babo market and Sava's Restaurant. She's hoping to open the new business this fall.
Joseph Tobianski | AnnArbor.com
"I love this city," Lelcaj said. "For me, downtown works and I think will continue to work."
Lelcaj entered the Ann Arbor dining scene in 2007, when she opened Sava's State Street Cafe in a small second floor space on South State Street. When CVS took over that building, Lelcaj moved across the street to the former Zanzibar and opened the much-larger Sava's Restaurant.
In 2011, she opened her specialty market, babo, on the corner of Washington and Division streets.
"I'm feeling really comfortable," Lelcaj said, referring to her business endeavors. "It's exciting. (The small plates restaurant) is something we had planned a while ago…we wanted to wait and see what Isalita was going to do so we could do something different and complementary for our town."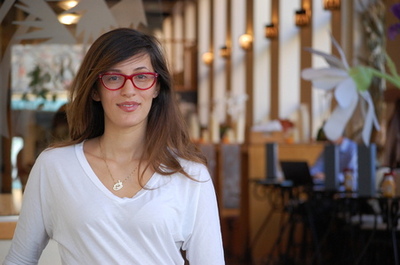 AnnArbor.com file photo
In late 2012, Lelcaj purchased the building at 216 E. Washington St. for $750,000, and then leased a portion of the space to a California-based technology company. The company agreed to move out for Lelcaj to open her new restaurant.
Shortly after, Lelcaj said she approached the owners of Mahek — at 212 E. Washington, directly next door to her building — along with the building's owner, Steve Welch. They reached an agreement for her to take over Mahek's space, although it hasn't been determined when the restaurant will officially close.
"My father is getting older and we all have professional jobs and he can't do it anymore," said Sandeep Singh, whose father owns Mahek. "I just want to say thank you for all (our customers') support and for being loyal customers."
By combining the two spaces, and keeping second floor space for her personal offices, Lelcaj plans to create a rustic, Mediterranean small plates restaurant and bar.
"We have a couple different cuisines and concepts, but we're going to do some traveling and research to figure out what exactly is the cuisine that will most appeal to people of Ann Arbor," she said.
She said the restaurant will offer small plates — a type of cuisine that refers to serving several small courses that are meant to be shared. A Spanish tapas concept is one option she's considering.
"With the aesthetic of the building and how old and rustic and cave-like it is, it really made me think of something Mediterranean," she said. "(The basement) reminded me of something in Europe, where my grandma would hang meat. It sounds cliche, but it really did."
She said the restaurant will likely be a dinner and late-night spot, and it will have an outdoor patio. The menu hasn't been determined, but Lelcaj said it will be "price conscious."
AnnArbor.com file photo
Lelcaj expects to start extensive renovations soon, which will completely gut the Mahek space. She said the kitchen will be the "heart" of the restaurant, with the dining room and bar on either side. She plans to utilize the basement for private parties.
Lelcaj estimated her investment, including her building purchase, will reach $1.5 million.
"We'll be remodeling the front (of the building) and possibly using the side of the building for artwork," she added.
As for her personal involvement in the three ventures, Lelcaj said the proximity makes it easy to jump from business to business.
"I can see a customer at babo for lunch, and then go over to Sava's and see them there for dinner," she said. "Also, what's important is the neighborhood…I'm in love with the block. I love Washington Street."
Lizzy Alfs is a business reporter for AnnArbor.com. Reach her at 734-623-2584 or email her at lizzyalfs@annarbor.com. Follow her on Twitter at http://twitter.com/lizzyalfs.