Posted on
Thu, Nov 22, 2012 : 5:59 a.m.
Retailer Anonymous: What Black Friday looks like from the other side
By Ben Freed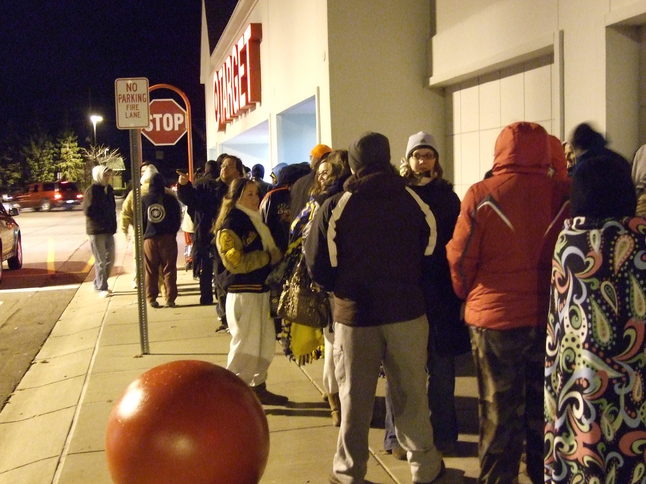 Nathan Bomey | AnnArbor.com
We all know those people.
The ones who wake up super early (or never go to sleep) so they can literally bust down doors to get the best deal on that new television.
But what about the people who unlock those doors at 6 a.m. on Black Friday (or this year at 9 p.m. on Thursday)? Do we ever take a second to think about the people who have to deal with the shopper who just missed the door buster deal, or can't find that pair of jeans in just the right size?
With hours creeping up to Thursday and people lining up for hours (and even days) outside of stores for the "biggest and best" deals, Black Friday shoppers can wreak havoc on the psyche of retail employees.
AnnArbor.com spoke to an anonymous former manager at multiple retail stores for the inside scoop on what it's like to work on Black Friday.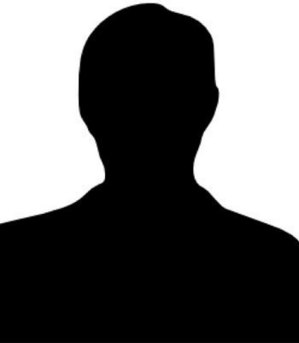 AnnArbor.com: Did you always work on Black Friday?
Manager: I was always a manager, so I never had a choice. If you're in a management position you're expected to work on Black Friday.
Employees are expected to be available on Black Friday. It's mandatory that everyone's available. If you're not available you have to ask for it off but often times the management team will get frustrated with you.
AnnArbor.com: Was that a point of contention between management and employees?
M: It went both ways, I was always able to manage because I always had enough employees that I was always able to get the coverage I needed. Other managers would be very upset with the number of staff available.
Even if they were just going to schedule an employee for 2-3 hours, they would be upset if they tried to get the time off.
But you have to remember that there are always going to be exceptions.
One employee wanted to take her whole family and her grandmother who was 90 years old to Disney World over Thanksgiving weekend. She was one of my supervisors. I said, 'You're fine, go. Please go spend time with your family.'
My other employees became irate and jealous because I let her have the time. My management team was frustrated with me because they were questioning my decision-making. I said it's her family, it's her grandmother, I'm going to make her work 3 hours that day instead of going to this life-changing event? No.
AnnArbor.com: Do most employees work full days or shorter shifts?
M: Retail is a little different because retailers don't like to schedule you more than five hours because then they have to give you a break. You were to schedule people 3 hours to work and then 2 hours on call if you're busy. That meant you were able to have a staff that increased your management workload but it meant you weren't paying anyone breaks.
On Black Friday, you layer in as many shifts as possible to what your projected peak times will be.
In the old days we would open at 7 a.m. with door busters, and those would get the customers in the store as early as possible. That worked for a long time.
Now with the changing face of the retail landscape you have your outlet mall opening thanksgiving night, door busters are so big at best buy and target you have people waiting in line to get there to save money. Your schedule reflects these projected trends, and you want as many employees there and available, but you have to maintain payroll for the day.
If you are projecting $100,000, you look at your payroll and say, 'I can spend this much.' So you have to find a way to use those hours, but if you go over and schedule more than your payroll, you'll get reprimanded by your managers unless you make a contract beforehand.
AnnArbor.com: How does a store prepare for Black Friday?
M: People loose their minds on Black Friday. We gear up the staff on the floor to be this really energetic vibrant place. The decorations are important the merchandizing is important, we spend a lot of time on Wednesday night making sure everything's perfect. Everything's folding, everything's hanging, every manikin has the right scarf on, everything's done.
You walk in Friday morning and say our mall opened at 6 a.m. so we get there at 5:30 a.m.. We have our sales rally, talk about the day, make the master schedule into a huge poster on the back of the office door because I don't have time to talk to my employees.
AnnArbor.com: Do you have any particular Black Friday memories that stand out?
M: A few years ago we had a sweater promo, buy one get one half off. So I had three tables full of sweaters. I then have two baker's racks full of sweaters in the stock room. So many sweaters. Well, the customers headed right for the promo and were just ripping through the piles, what had been an organized, beautiful table. After that 15 minutes that table looks like ambrosia salad. So I get on the walkie talkie and say the table needs to be organized and re-stocked.
So then my people come out and do that, and then 20 minutes later it repeats itself. It was like that for the first 4 hours of the day.
… Then someone calls me on the walkie and says they have a customer at the adult cash register and need my assistance.
This woman is there with her two daughters and they have six sweaters. And she walks up and she looks at me and she says, 'I will get what I want.'
I said, 'well I hope so, we're here to sell to you and make you happy.'
'I don't like the way you're talking to me,' she said.
She told me she had the 6 sweaters and she also had this coupon, and she wanted to apply that to the sweaters. I said I understood where the confusion came from, but we can't process that through our register because that promotion doesn't relate to that and our system was set up for the Black Friday deals.
She said 'I don't care about your little details, I want my deal. I don't have to shop here, I can shop anywhere.'
I said to her, 'I want to make sure I understand what you're telling me. You want these 6 sweaters, 3 at the 50% off promotion, then you want me to apply the 25% coupon to everything?'
Keep in mind, these are 100 dollar sweaters. She said that was exactly what she wanted.
When I told her coupon is good for one item, and the promo couldn't be combined, she slammed her fist down on the granite counter (which I'm sure hurt her), she raised her voice and told me to 'do my f---ing job.'
At this point I gave up and told her that I would make this happen for her because I want her to be happy and I don't want my staff frustrated by her behavior.
I said have a wonderful holiday and thanks for remembering how important the holidays are for everybody. You have to remember that these people are so revved up to save money, and the economy is so touch and go, that they just want to get the best deals they can.
Another time, we had this striped sweater we couldn't keep in stock. We got them in again and this woman had left one (with her purse) in the fitting room and another customer stole it right out of the fitting room. She came back and said she wanted that sweater and the other woman said, 'too late I have it now.' Crazy.
AnnArbor.com: Any advice for Black Friday shoppers?
M: You have to remember you're dealing with people at these stores.
When I'm dating someone, I always watch how they treat the wait-staff or store employees. If they don't respect retail workers, they're probably not going to respect you.
Ben Freed covers business for AnnArbor.com. You can sign up here to receive Business Review updates every week. Reach out to Ben at 734-623-2528 or email him at benfreed@annarbor.com. Follow him on twitter @BFreedinA2