Posted on
Tue, Oct 18, 2011 : 9:14 p.m.
Arbor Hills Crossing shopping center wins approval from Ann Arbor Planning Commission
By Lizzy Alfs
The
Ann Arbor Planning Commission
voted unanimously Tuesday night to approve the site plan for a new development called
Arbor Hills Crossing
shopping center, a 90,700-square-foot complex proposed for the Platt and Washtenaw intersection.
The project will now go before the Ann Arbor City Council for final approval.
Located directly across the street from Whole Foods, the proposed development is on a 7.45-acre site at 3100 Washtenaw Ave.
The property has been vacant since a former car dealership was demolished to make way for a previously planned project that was never developed.
The Arbor Hills site plan calls to demolish six vacant buildings and construct four retail buildings with some potential for office space. It also includes 310 parking spaces, 30 covered bicycle parking spaces, new public sidewalks, a covered bus stop and a new traffic signal.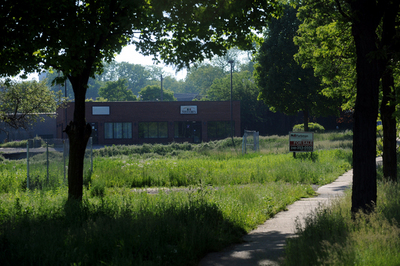 AnnArbor.com file photo
Plans for the site were unveiled in February 2011, and received a mostly warm welcome from neighbors and residents at a public meeting. In June, Planning Commission voted to postpone approval of the site to address a few outstanding issues regarding access, stormwater and the intersection at Platt and Washtenaw.
Since June, the developers of the project have made minor modifications to the site, including altering small architectural details, relocating a bus pullout and reconfiguring an island where traffic flows into the development.
Commissioner Bonnie Bona, who called the development a "pretty good strip center," said she was glad to see the developers make the changes to the site plan.
"Thank you for responding to some of the comments made before," she said. "While subtle, I think they'll benefit the project greater than the costs."
"I want to generally compliment you on the site plan," she continued.
In addition, no residents brought forward any concerns about the project during the public hearing portion of Tuesday's meeting.
Plans have been in the works for a retail development at this site for years. In 2006, City Council approved a site plan and development agreement for The Shops at Arlington, a 138,000-square-foot retail project with underground parking.
However, plans for the $9 million project, which was originally developed by Gordon Mathews and Bill Conlin, expired in fall 2009 as lender Comerica Bank sought to sell the property following foreclosure.
Ann Arbor real estate owner and developer Campus Realty bought the property from the lender in 2010, and is partnering with Chicago-based North Shore Properties Group on the Arbor Hills Crossing development.
Earlier this year, Tom Stegeman of Campus Realty said that Arbor Hills Crossing will have no large anchor, such as the Whole Foods Market across the street.
He said he hopes to attract national chains, regional players and local businesses. It will include a mix of tenants, including most likely food use, apparel and specialty retailers.
He also said North Shore, who is handling tenant selection and leasing, has been in serious discussions with a number of potential tenants and there is strong interest.
To help finance the project, the developers proposed a brownfield plan to remove contaminated soils at the site, which are a result of the former dealership and gas station.
A brownfield property is one in which site conditions present an obstacle to redevelopment, which can include properties that are contaminated, blighted or functionally obsolete.
Ann Arbor's Brownfield Review Committee voted in September to approve $6.6 million in tax-increment financing assistance for the project, and now the brownfield plan must also be approved by Ann Arbor City Council.
Lizzy Alfs is a business reporter for AnnArbor.com. Reach her at 734-623-2584 or email her at lizzyalfs@annarbor.com. Follow her on Twitter at http://twitter.com/lizzyalfs.