Posted on
Sat, Dec 29, 2012 : 5:58 a.m.
Top 5: Restaurants that I wish were still open in Ann Arbor
By Paula Gardner
AnnArbor.com readers love their restaurants - and they cherish memories of closed eateries in Washtenaw County.
Over the past several weeks, I've written about my Top 5 stores that I wish were still open and my Top 5 restaurants that I hope never change (ala the pending Blimpy Burger change).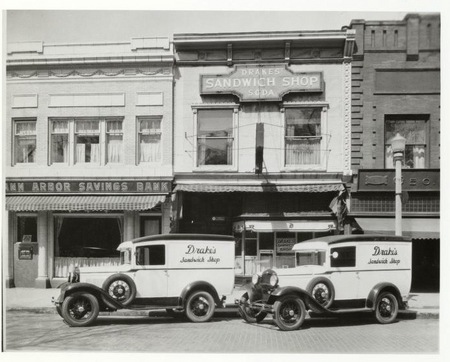 Combined, those columns generated more than 400 comments from readers inspired to either turn the retail nostalgia to restaurants, or who had their own take on restaurants that they hope never change.
Both columns also prompted several readers to ask, either by email or comments, for a list of Ann Arbor's best closed restaurants.
I'm going to modify that for my own purposes: I've been in town since the mid-1980s and, while I know about many local favorites, I also haven't eaten in many of them. (That's right: I didn't make it to Maude's.)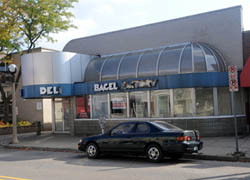 Lon Horwedel | AnnArbor.com
And in some cases, I had the chance to visit some reader favorites, but they didn't become my own destinations. (See the La Pinata reference below).
It's also funny that some places never seem to generate a lot of reader response. Are there no Thano's Lamplighter fans out there?
Anyway, this list is based on my own personal experiences. I know many of you will agree with some and disagree with others, and I'm hoping you'll share your reasons.
Here are my Top 5 restaurants that I wish were still open in Ann Arbor:
1. The Old German. It was a townie's delight, located in today's Grizzly Peak space on West Washington, and the decor was dark and intimate. The food? People say they liked it - and that's why I wish I could try it again. I went to the Old German in the weeks before it closed because my husband and his family considered it special and they were sad about its pending closure. He made the mistake of ordering "blutwurst," and the sight of blood sausage didn't help my appetite. I'd love another chance to order from that menu, and then actually eat. (The "other" downtown German restaurant, Metzger's, moved to Zeeb Road in Scio Township. We don't make the "blutwurst blunder" there.)
2. Drake's Sandwich Shop. I can enjoy many of the chain restaurants near campus, but the experience at Panera on North University isn't much different from one anywhere else. You couldn't say that about a stop at Drake's, which created quintessential Michigan memories for generations of students. It closed in 1993, a few years after I had my last limeade with a turkey sandwich in the shop across from the Diag. Now I wish I could take my kids there.
3. Don Carlos Mexican Restaurant. I know many people will mention La Pinata, which served Mexican fare on West Stadium. But for me, the longing is for the steak fajitas and frozen margaritas at the Don Carlos on Washtenaw in Pittsfield Township. The colorful painted bricks of the restaurant now welcome patrons to a laundromat - but once they beckoned crowds to a family-run restaurant that cultivated a passionate following. And no, I never felt the same way about the shorter-lived version in downtown.
4. The Bagel Factory. OK, it's not exactly a restaurant - but it did serve food from its counter, and it had a few tables. This is the location of my first meal in Ann Arbor, when I stopped for a Fragel and papaya juice as a high schooler touring campus. Later, I believe, it expanded - that may or may not have something to do with its demise. It wasn't venerable like Drake's, but the menu was distinctive enough that it created some memories among U-M students "of a certain era." That's me.
5. The Pretzel Bell. I cannot stand that I have no memories about what may be one of the most memorable restaurants in Ann Arbor. I know it was special to students and their parents for decades; I know that memorabilia from the restaurant is prized among locals. But I have no idea what it served or what kind of atmosphere made it so special. I did walk past it; I heard friends talk about it. And I have no idea how I never ended up at the place on East Liberty (in what's still the Pretzel Bell Building) while this place was open for my first two years in town. (It closed in 1985, according to ArborWiki)
(Paula Gardner is Community News Director of AnnArbor.com. She can be reached by email or followed on Twitter.)