Posted on
Thu, Mar 4, 2010 : 5:55 a.m.
University of Michigan developing strategy for drug manufacturing complex at ex-Pfizer site
By Nathan Bomey
The University of Michigan - which has settled on the first technology "anchors" for its 2 million-square-foot ex-Pfizer complex - is now devising a strategy to address the massive drug manufacturing and packaging complex Pfizer left behind.
The high-tech 233,530-square-foot pill manufacturing complex has long been viewed as a poor fit for U-M's research vision at the ex-Pfizer site, which was renamed North Campus Research Complex.
Pfizer manufactured drugs at the complex, which has enough warehouse space to hold 912 pallets, during the height of the pharmaceutical boom. The facility -- part of a $250 million expansion in 2002 -- can produce solid oral pills, liquid capsules or semi-solid drugs.

Planners have been pondering potential public-private partnerships that could lead to the facility's revival.
U-M Health System CEO Ora Pescovitz, who is overseeing the transition planning process until the university hires an executive director for the site, wouldn't offer specifics.
"There's a separate strategy designed just for that facility," she said in an interview. "We're really not ready to unveil where we are with that. That's currently in progress."
When Pfizer announced in January 2007 that it would shutter its Ann Arbor campus by the end of 2008, the manufacturing facility's prospects of being sold during the repositioning process seemed relatively dim.

The pharmaceutical industry was consistently outsourcing drug manufacturing, and the subsequent downturn in the economy and industry contraction further depressed the facility's repositioning prospects.
But after acquiring the site, U-M instantly identified the complex as a possible target for an industrial partnership.

Stephen Rapundalo, executive director of MichBio, the state's life sciences association, said the manufacturing complex could be revitalized in several ways. A manufacturer may want to lease the facility for its own production purposes or rent space and make drugs for other customers, including U-M. 
U-M could also sell the facility, although that scenario is unlikely, Rapundalo said.
"That facility is quite marketable," he said.

Meanwhile, U-M is actively pushing its researchers to offer proposals for new research initiatives to be housed at the site. Pescovitz emphasized that the site would be a destination for the university's most innovative research projects.
"We're asking people to be extraordinarily ambitious," she said. "We want them to think big. We want people to approach this in novel ways. We want people in the Business School to collaborate with people from the Medical School to collaborate with people from the College of Engineering to approach problems that have not been solved before."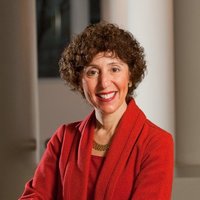 That summarizes the university's philosophy for the site, which it acquired from Pfizer for $108 million in June 2009.
In February, the university, which is already relocating some 300 workers to the site, identified the first technologies that will form the core focus of the research conducted at the site.
Among them: imaging technology and biointerfaces, which encompasses nanotechnology, sensors and drug delivery. They were selected partly because the university can expand on its existing expertise in those areas. In nanotechnology, for example, U-M has global expert James Baker, who founded Ann Arbor startup NanoBio Corp.
"These were things that we were already internationally known for," Pescovitz said.
Contact AnnArbor.com's Nathan Bomey at (734) 623-2587 or nathanbomey@annarbor.com or follow him on Twitter. You can also subscribe to AnnArbor.com Business Review's weekly e-newsletter or the upcoming breaking business news e-newsletter.